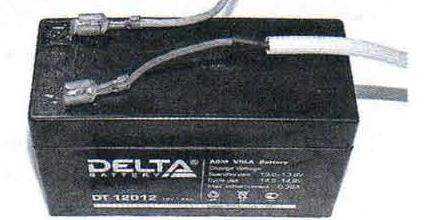 Many of the houses in the villages and country houses in winter, left without owners, are empty, although things are (sometimes valuable) and appliances remain in them. And then waiting for the owners the risk of theft, so they prudently put in a house alarm is usually powered from a household outlet of 220 V. But in rural areas quite often happens, especially in bad weather, gusts of wind that the voltage in the lighting network "disappears".
In this case, security systems for different purposes will be useful the proposed device. When using the crooks not even power off the security system, and here's why.
During power outage the unit will include an audible signal which will be active until until I push the reset button state. The button is mounted in the open circuit power supply battery (battery) to the owner, without switching wires and "pulling" the plug, was easy to put the device into standby state.