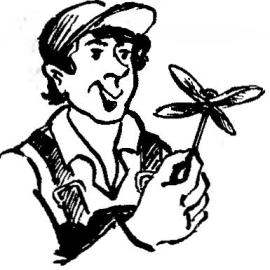 The list of Moto – and electrophotonics that use rural residents, is growing steadily. Along with tractors, tillers, mills, kartoffelschalen, mower they have different fixtures, which they say: IU-lotovka, but the farm will fit. About such seemingly small, but undoubtedly useful devices in our factsheet.
LIQUID Express-fertilizers from the infusion weeds are highly efficient. Being introduced into the soil such microdamage not only increase the yield, but also deters many pests. In addition, the Express fertilizer is simply necessary for foliar feeding of plants. After all, as the researchers found, the leaves absorb nutrients though and is worse than roots, but more selectively. Infusion of the weeds, they learn only those elements which the plant is currently sorely lacking.
To facilitate the preparation of liquid fertilizers, I recommend to make a device of the type sokovarki. His body may be the capacity installed on the bricks. Outside the enclosure must have a drain valve, and inside, just above the mid — removable grid, which in the operating state is held on the wire holders.