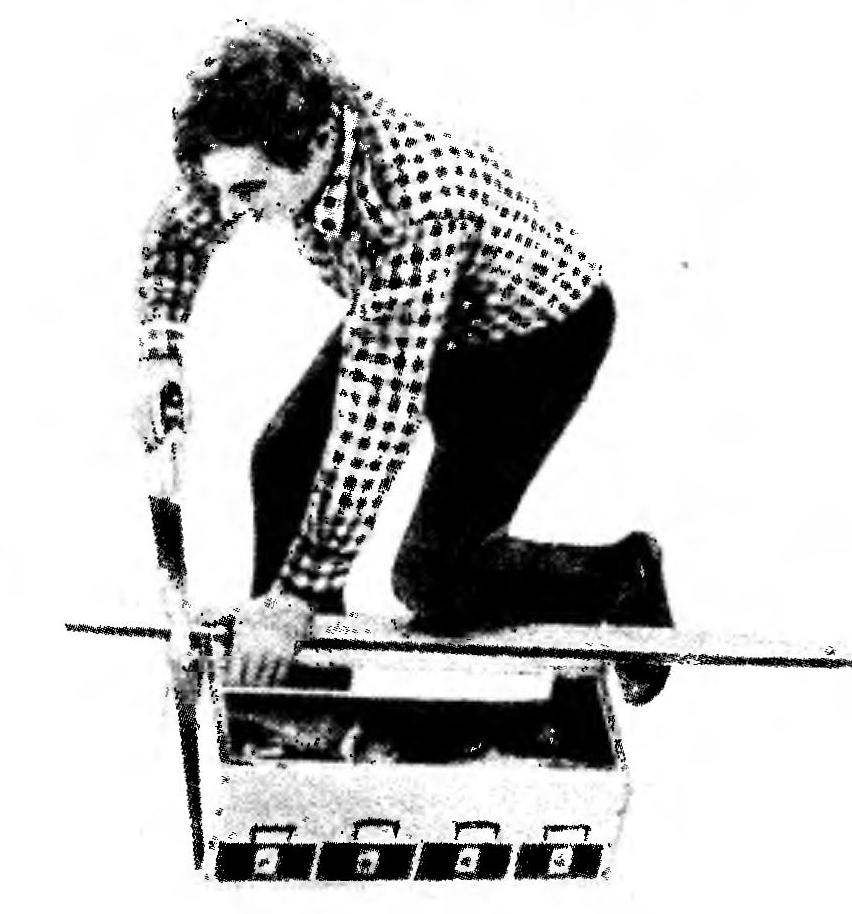 For most carpentry work produce out the workshop requires a few common tools and materials: hacksaw, hammer, pliers, nails, etc. For carrying them, it is advisable to use a small tool kit. We offer to your attention the design allows to extend the usual function of such a drawer and has the following advantages:
—
upper panel can serve as a mini-workbench for a variety of carpentry work;
—
provides storage space for carpenter's handsaw;
—
drawer equipped with a retractable stop for the marking and finishing operations;
—
with a wide belt drawer you can carry on the shoulder;
—
there are four drawers for small parts and tools;
—
U-shaped groove in the glide position will help in the processing of round bars;
—
the top bar like a small step.