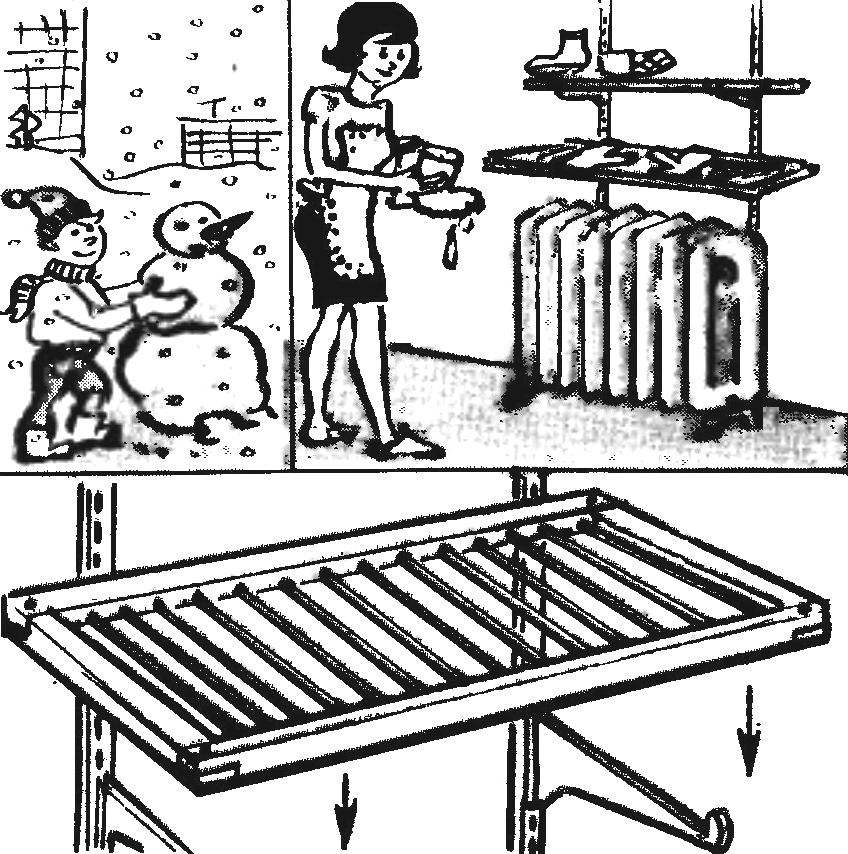 Grew up the kid of grudnichkami cots — not to throw out solid and beautiful design. Here and fit it yourselfers for new features. For example, the sides of the crib — ready slatted shelves. Place them on an accordion-steam heating — in winter it will be convenient to dry things after the street entertainment of the kids, or skiing with the whole family.
Recommend to read
RESERVES FREE FLIGHT
Svobodnaya "out of fashion". Especially young modelers. What is the reason? Perhaps, in the length and lack of entertainment competition? And maybe the disadvantages of the method of...
WALL BOOKCASE
Where the living area does not allow the lovers of flowers to place them in a beautiful floor stands, it is convenient to use a different wall options. One of such devices is shown in the...