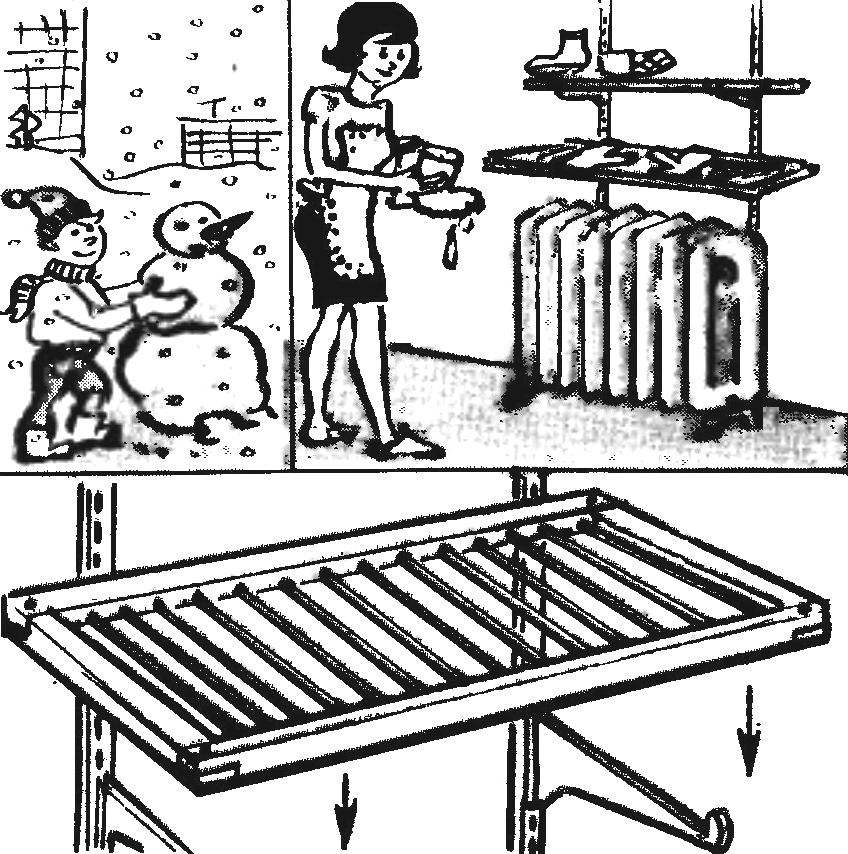 Grew up the kid of grudnichkami cots — not to throw out solid and beautiful design. Here and fit it yourselfers for new features. For example, the sides of the crib — ready slatted shelves. Place them on an accordion-steam heating — in winter it will be convenient to dry things after the street entertainment of the kids, or skiing with the whole family.
Recommend to read
"NO NOISE OF THE CITY…"
If the Windows of your apartment face the street with heavy traffic, the silence in the house should not wait. Meanwhile to prevent in your home decibelle excessive noise anyone. To do...
C-6: SIMPLICITY AND RATIONALITY
The body of the sledges half-closed; it forms a frame of aluminum profiles sheathed by dural sheet with a thickness of 0.8 mm. In its rear part is installed under engine frame two...