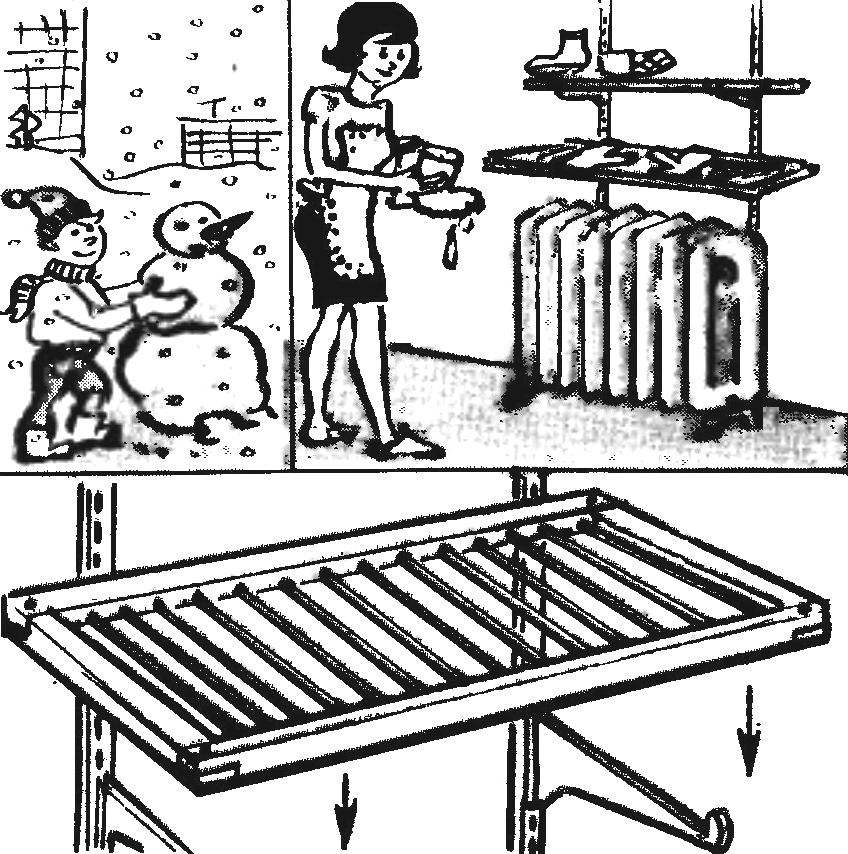 Grew up the kid of grudnichkami cots — not to throw out solid and beautiful design. Here and fit it yourselfers for new features. For example, the sides of the crib — ready slatted shelves. Place them on an accordion-steam heating — in winter it will be convenient to dry things after the street entertainment of the kids, or skiing with the whole family.
Recommend to read
WITHOUT CUTTING THE FILM
To view footage of film is convenient to use diazapam, making cuts to the film advance.   D. NOVIKOV, Krasnoyarsk
OF COMPRESSION — GLOW
Operation model glow motors has always presented difficulties for most modelers. Due to the high toxicity of alcohol — the main component of fuel for "calloc" — this type of engine was...