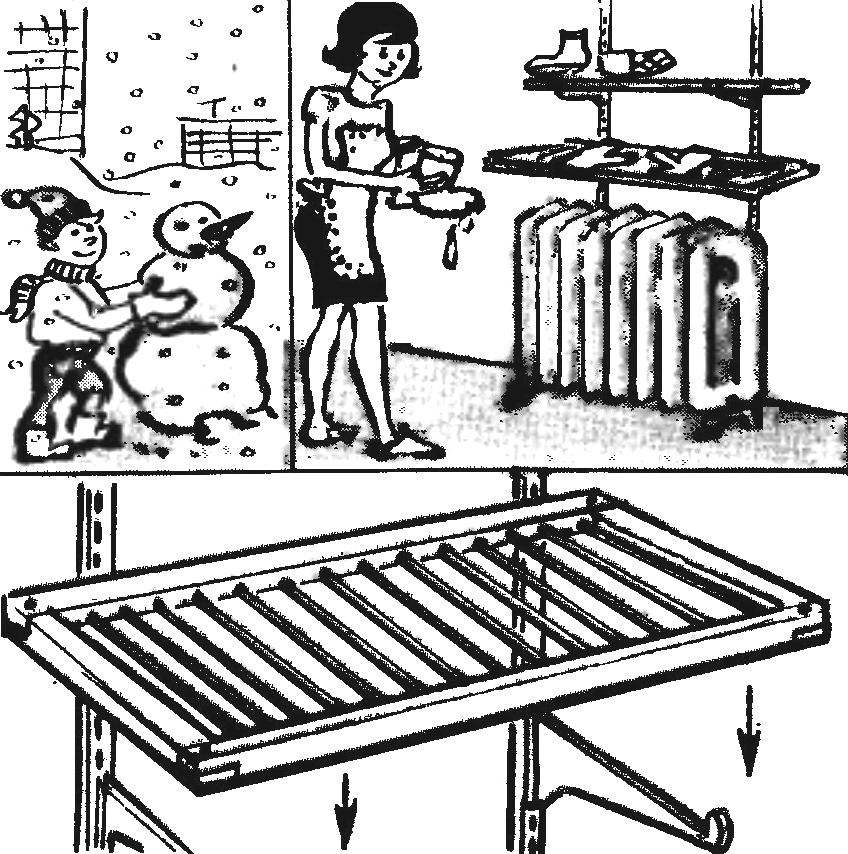 Grew up the kid of grudnichkami cots — not to throw out solid and beautiful design. Here and fit it yourselfers for new features. For example, the sides of the crib — ready slatted shelves. Place them on an accordion-steam heating — in winter it will be convenient to dry things after the street entertainment of the kids, or skiing with the whole family.
Recommend to read
GLUE IS NOT REQUIRED
If split screwdriver handle, new best done of vinyl plastic or plexiglass. Drill a hole in the plastic, whose diameter is half a millimeter smaller than that of the rod. Then secure the...
SET "COTTAGER"
A modern home cannot be imagined without books. In any apartment today your library: fiction, special literature, textbooks. This means you need cabinets, shelves. Sometimes hard to buy...