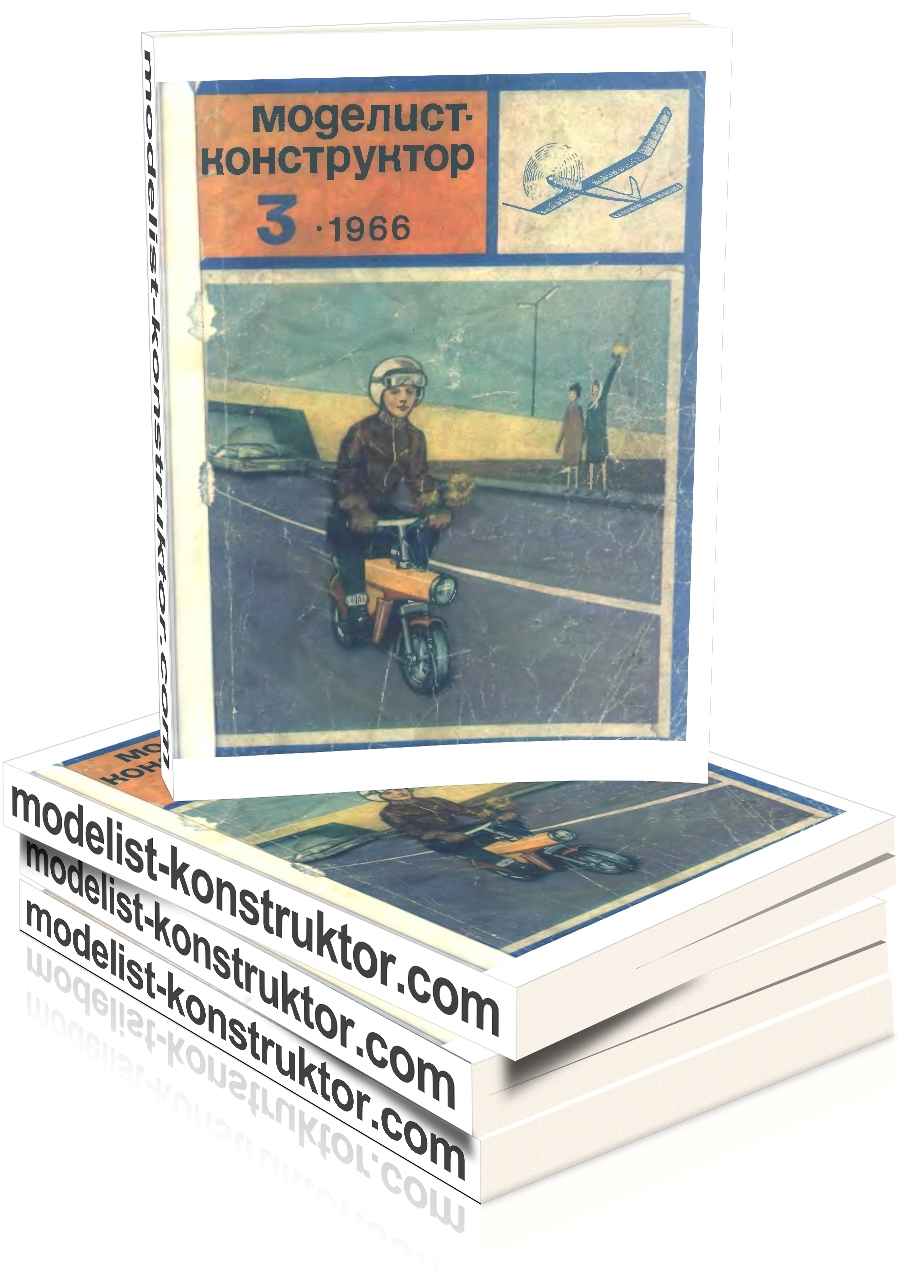 IN THE ROOM:
The sea is calling. Yarov R. (1);
Micromatic "Protein". Larnin M. (4);
Karting on ice. Kononov L. (6);
Racing class 1.5. Solovyev V. (8);
According to the laws of beauty. Masin V. (12);
A tractor with rubber motor. Malyshkov V. (18);
Scooter "The Rocket". Matveev V. (18);
Meet ship modeling sport. Veselovsky A. (20);
The flag ship. Pavlov K., Chernyshev I. (23);
They were built P. A. Titov (25);
Dinghy "The Tourist" (25);
The handwriting of the designer (28);
Screws for high-speed models. Safonov V. (28);
In the fight for the Cup. Pavlov A. (29);
Winter prize. Klochkov V. (30);
The plane is an acrobat. Kostenko I. (32);
Inertia is the motor. Kirillov I. (34);
Brothers Shpakovskii, Pigeons and rocket. Ryakhovsky B. (38);
The Algebra Of Boole. Kutukov L. (38);
Single channel or three teams. Zorina T. (40);
Electric welding. Friedman V. (44);
Read these books (46);
Respond to e-mails (46);
News (47);
Our calendar (48).
COVER ARTISTS: 1. B. insurance. 4. V. Ivanov, 3. foreign humor.
TABS ARTISTS: 1. S. Naumov. The 2nd and 3rd p. – A. Chernomordik. Layout – E. Zhukov and O. koznova.
VIEWING OF THE MAGAZINE MODELIST-KONSTRUKTOR 1966-03 ONLINE
Modelist-KONSTRUKTOR 1966-03 PDF (download)