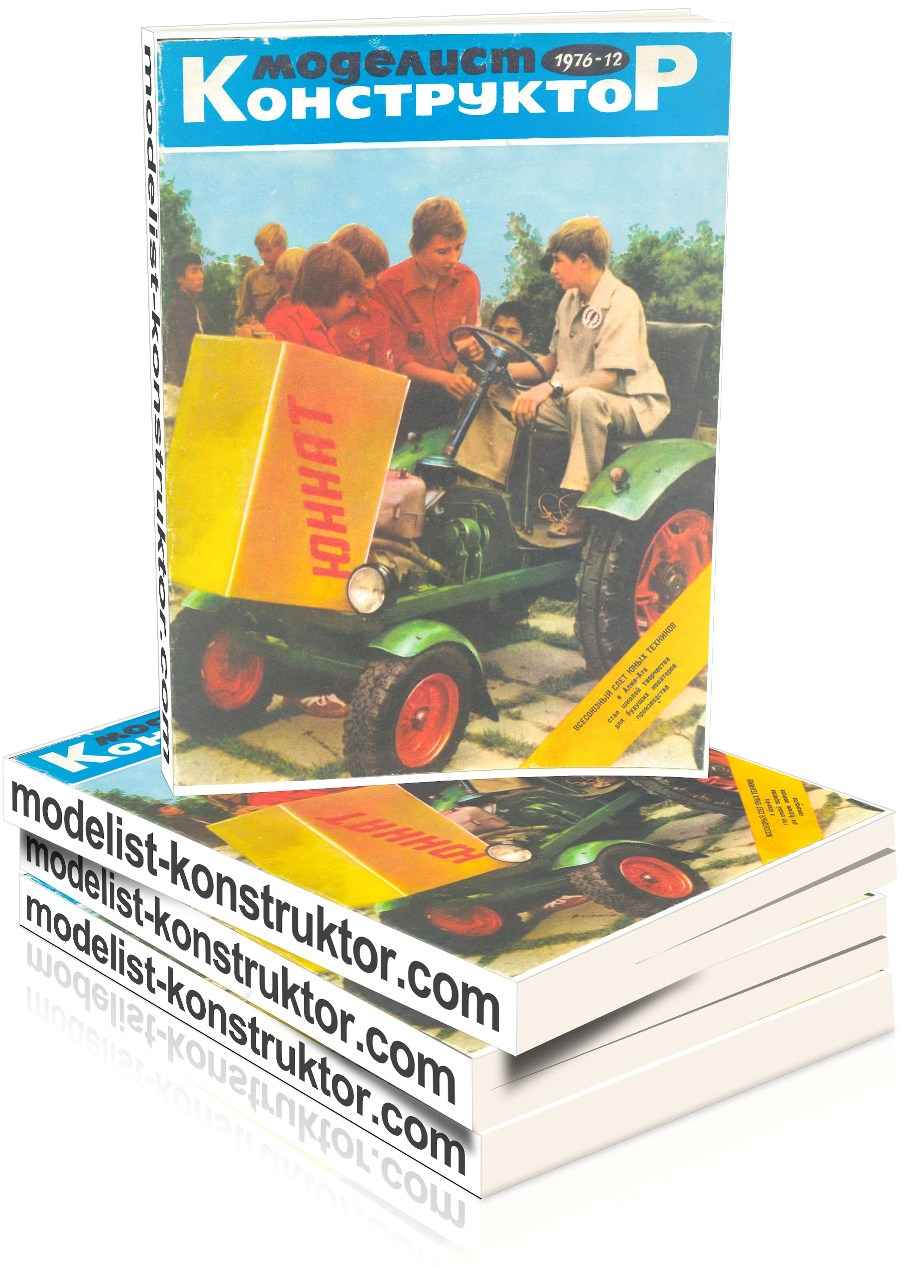 CONTENTS:
The young Communist League and the scientific-technical progress: R. Shelter. The light of creation (1).
ENEA – school innovation: Productivity and quality (3).
Organizer of technical creativity: V. Biryukov. Krasnodar samples (6).
Correspondence exhibition TVP: N. Obreja. Design students (8).
Public KB "M-K": P. Denisyuk, etc. Cards-samohod (10).
On the verge of fantasy: A. Preparations. To walk, crawl or somersault? (12).
Report number: B. Revsci. At the threshold of the professions (14).
Reinvent the wheel!: Y. Egorov. Saddle and handlebars – helpers pedals (17).
Models in the world: A. Chirkov. Glider Igor Senina (20);
S. Matveev. At high angles of attack (22).
Model Champions: R. Ogarkov. The best of the best (24);
Rocket-weather man (26);
Satin profile (28).
Famous cars: Leonid Shugurov. "Tin Lizzie" (29).
Sea collection "M-K": (33).
Hams tell, advise, offer: V. Bushuev, S. Grigoriev, V. Myasoedov. In the winter as pet (35).
Technique of animated sound: E. Shevchenko. Amended to believe (36).
The study of physics today: D. Makarenko, V. Chernyshevsky. The invisible becomes visible (38).
Radiocronaca service "M-K": (40).
Turist – the tourist: (41).
Reader – the reader: (42).
The handyman: V. Strashnov. Bedside table-"set" (44).
Published in "M-K" in 1976: (46).
COVER: 1 page – Tenth Century classroom demonstrates school tractor (Alma-ATA). Photo by B. Nevskogo; 2-I page – Tractor-wagon. Photo Yu; 3rd page – photo panorama. 4. – Start marine model. Photo by P. Starostin and V. Zakharov.
TAB: 1. – "Creativity-76" – the exhibition in Alma-ATA. Photo B. Nevskogo; 2-page I – Bike with manual transmission. Photo Yulia Egorova; 3. – "Ford-T". Fig. Y. Dolmatovsky; 4. – Sea collection. Fig. V. Baryshev.
Modelist-KONSTRUKTOR 1976-12 PDF (download)