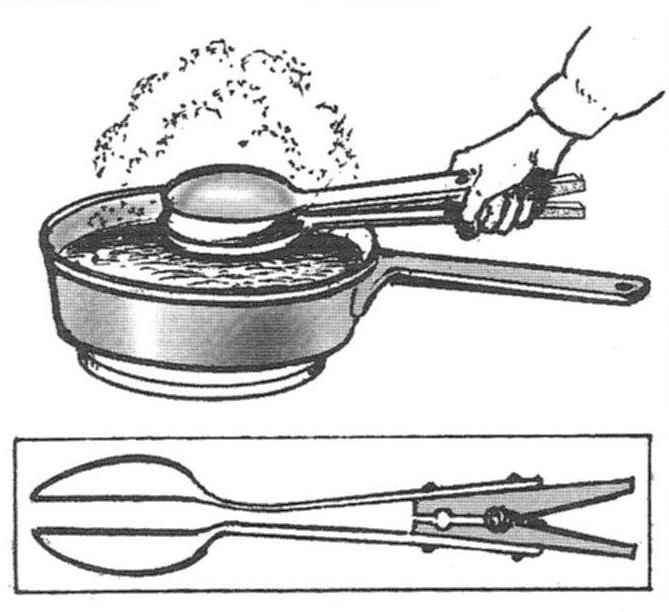 Hot potato or the egg to get out of the boiling water you can, of course, and one spoon, but it's such a "burden" easily and drop at the first careless move.
This will not happen if you gather that is reliable and convenient device of two tablespoons of ordinary clothesline and wooden clothespins.
Recommend to read
THE DROP DOWN BOARD
In electronic equipment with high density have more difficulties to get to various units and parts when setting up or replacing them during the renovation. Therefore, in the serial...
PLANER-JIG
Strictly aged sharpening angle is an important element of any carpenter's tool. However, to achieve this on the bar manually is not so easy, especially for pieces of iron of a plane. A...