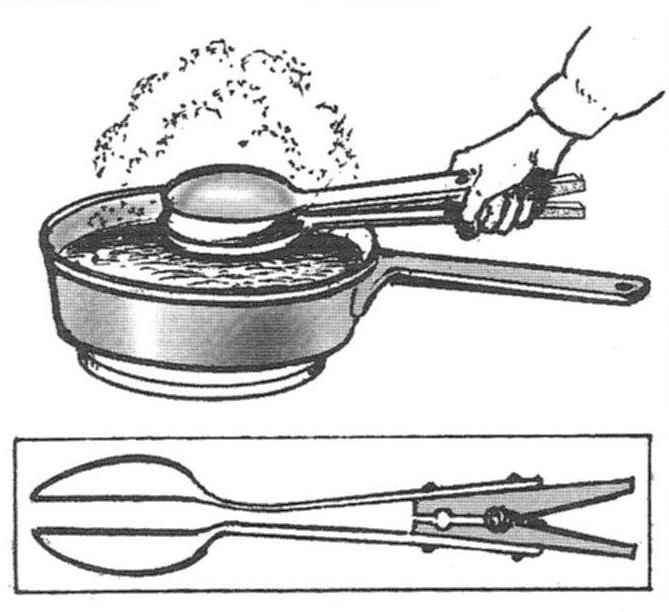 Hot potato or the egg to get out of the boiling water you can, of course, and one spoon, but it's such a "burden" easily and drop at the first careless move.
This will not happen if you gather that is reliable and convenient device of two tablespoons of ordinary clothesline and wooden clothespins.
Recommend to read
NOW WON'T FALL
When pouring the boiling water from the kettle didn't fall cover, fabricated sheet metal a simple device that secures the lid in an inclined position of the kettle. C. DACKOW, Novovyatsk
SPOON…BOTTLE
Any application not find the large plastic bottles of mineral water and other beverages. I want to offer another option — to cut out such a Shoe spoon helps to wear tight shoes.   S....