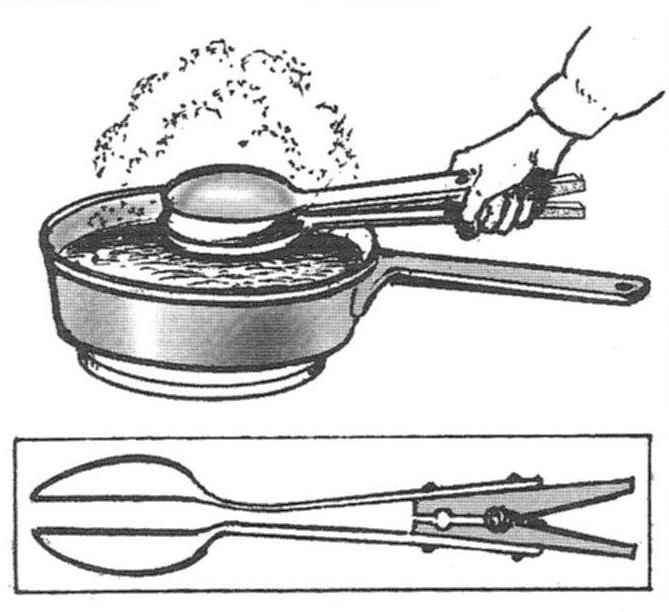 Hot potato or the egg to get out of the boiling water you can, of course, and one spoon, but it's such a "burden" easily and drop at the first careless move.
This will not happen if you gather that is reliable and convenient device of two tablespoons of ordinary clothesline and wooden clothespins.
Recommend to read
UNIVERSAL CART
Simple in design, it may be indispensable in the country due to the fact that will find application both in the home as a serving table on wheels, and on a plot in the garden or on the...
"TROUBLEMAKER" – A GARAGE ON WHEELS…
No matter what, the army of auto - and motor-fans continues to grow; it now joins a band of enthusiasts velomobiles transport. Much worse is the case with garages. However, they had...