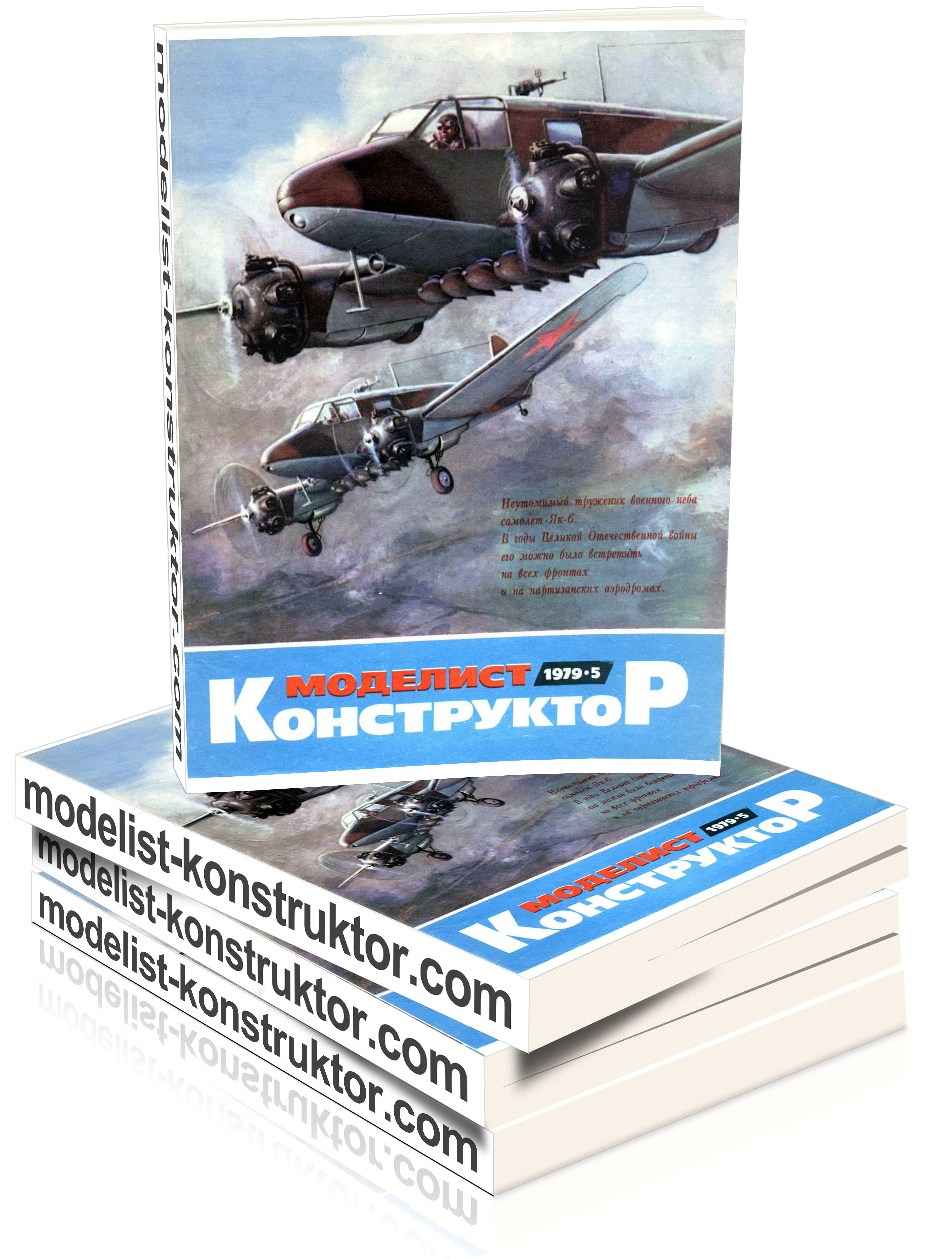 CONTENTS:
Komsomol – five years: V. Zakharov. Address inspiration (1).
Meet interesting people: G. Malinowski. Dreamer, designer, teacher (3).
ENEA – young innovator: NTTM: searches and discoveries (4).
Meet the pioneer fly: Pozharsky. The first step in the electronics (6).
Create, invent, try!: Yu Hasin. Trailer "Compromise" (8).
Turist – the tourist: A. Rakhmatulin. Underwater, fire (10).
Public KB "M-K": A. Ryabtsev. In the sky – "Albatross" (13).
On land, the sky and the sea: V. Kondratev. "Douglaston" (17).
Models in the world: Bokhonov, Yu. Motor boat – with your stocks (18);
I. Taranushenko. Crimean "Hummingbird" (20).
Model Champions: Vladimir Rozhkov. Split missile (22).
Note: experiment!: S. Podgursky. The electrics is time flying! (27).
Famous cars: Leonid Shugurov. Seven is for good luck (29).
Sea collection "M-K": (33).
Devices-helpers: (35).
Cybernetics, automation, electronics: L. Morozova. Tell me, Sunny Bunny! (36);
A. Partin. Find "the Fox" (38).
Radiocronaca service "M-K": (40).
Ideas competition: N. Bezborodov. Gas as electricity (41).
Help Desk "M-K": (42).
The handyman: (44).
Sport: A. Ragusin. The thorny path of the "route" (46).
COVER: 1 page – Yak-6, a tireless worker of the great Patriotic war. Fig. B. Kaplunenko; 2nd page – "All good works…" Photo by A. Artemiev; 3rd page – On the road in Vorkuta. Photo by A. Raguzina; 4-I p. – the Hard way n the finish. Photo Of Yuri Budanov.
TAB: 1 p. – hang Gliders in the spring sky. Photo By A. Ryabtseva. Installation of Stamenkovi; 2-I page – Yak-6 (NBB). Design Boris Mikhailov; 3. – "Tatra-87". Fig. Y. Dolmatovsky; 4. – Sea collection "M-K". Fig. V. Baryshev.
Modelist-KONSTRUKTOR 1979-05 PDF (download)