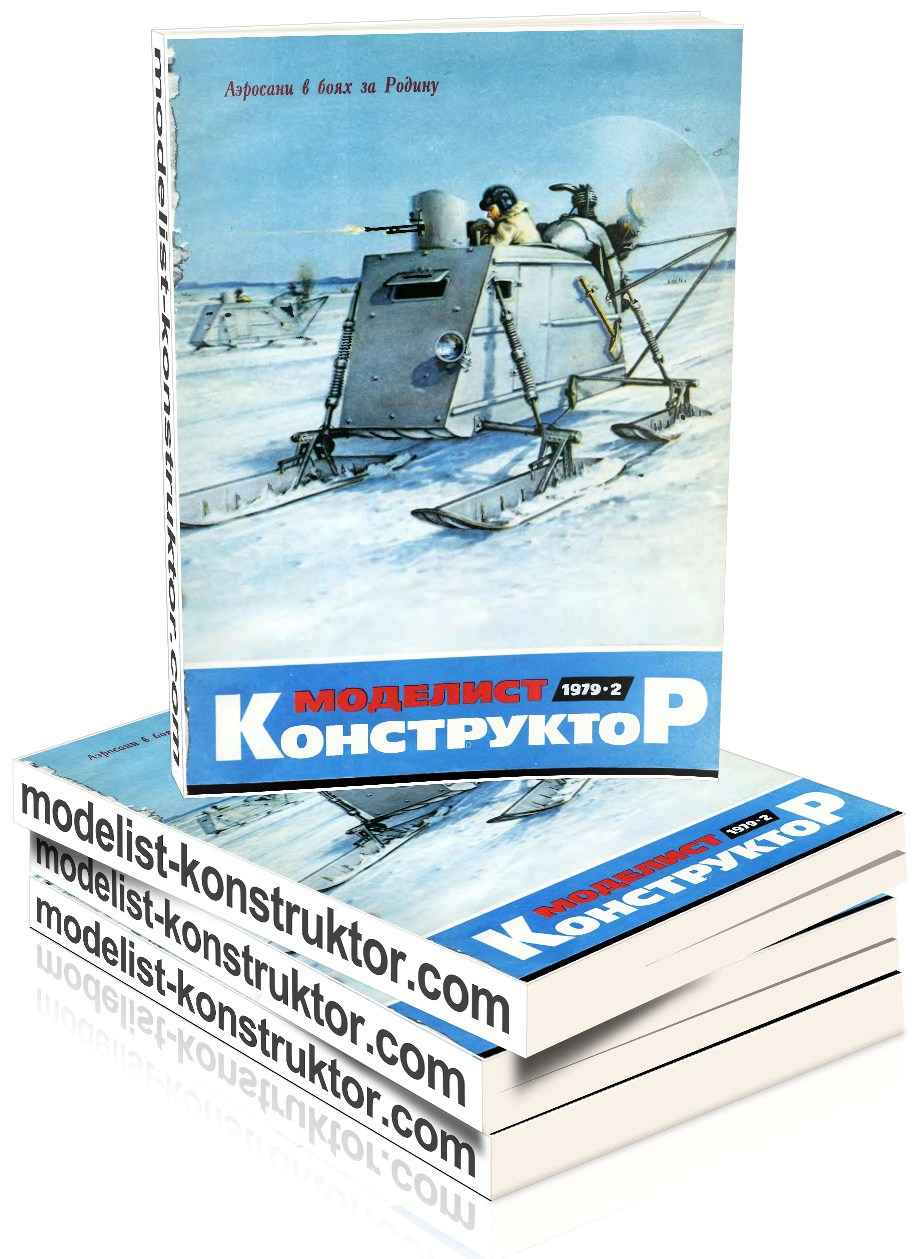 CONTENTS:
Addresses NTTM: S. Lipkin. At the console class (1).
ENEA – young innovator: Proven (3).
Organizer of technical creativity: L. Myslivecek. Care of the novice Director (5).
Horizons technology: N. Gulia. Transport going in tomorrow (6).
On land, sky and sea: I. Usenaliev. Snowmobile in the battles for the Motherland (11);
NKL-26 (12).
Public KB "M-K": A. Tokmakov. "Meteor cross" (15).
Sea collection "M-K": V. Smirnov, Smirnov. The offspring "Dupuy de Scrap" (17).
Models in the world: V. Kuznetsov. From prototype to copy (19).
Model Champions: Ivanov. Rezinomotornaya class b-1 (22).
Make a well in the school: V. Zaitsev. Welding transformer (24).
Reader – the reader: (26).
Radiocronaca service "M-K": the Transistors of high power midrange (28).
The handyman: E. Zakharov. Folding sled (30).
Sports: (32).
COVER: 1 page – NKL-26. Fig. B. Kaplunenko; 2. – Leningrad KYUF. Photo by V. Golubovsky; 3. – the world championship on rocket modeling; 4-I p. – Petrov – USSR champion in radio-controlled models. Photo By P. Starostin.
TAB: 1st page – Micromatic "meteor cross". Fig. K. Borisov; 2-3 pages – With a thought about space roads (Biocode). Photo by J. carpenter; 4. – Sea collection "M-K". Fig. V. Baryshev.
Modelist-KONSTRUKTOR 1979-02 PDF (download)