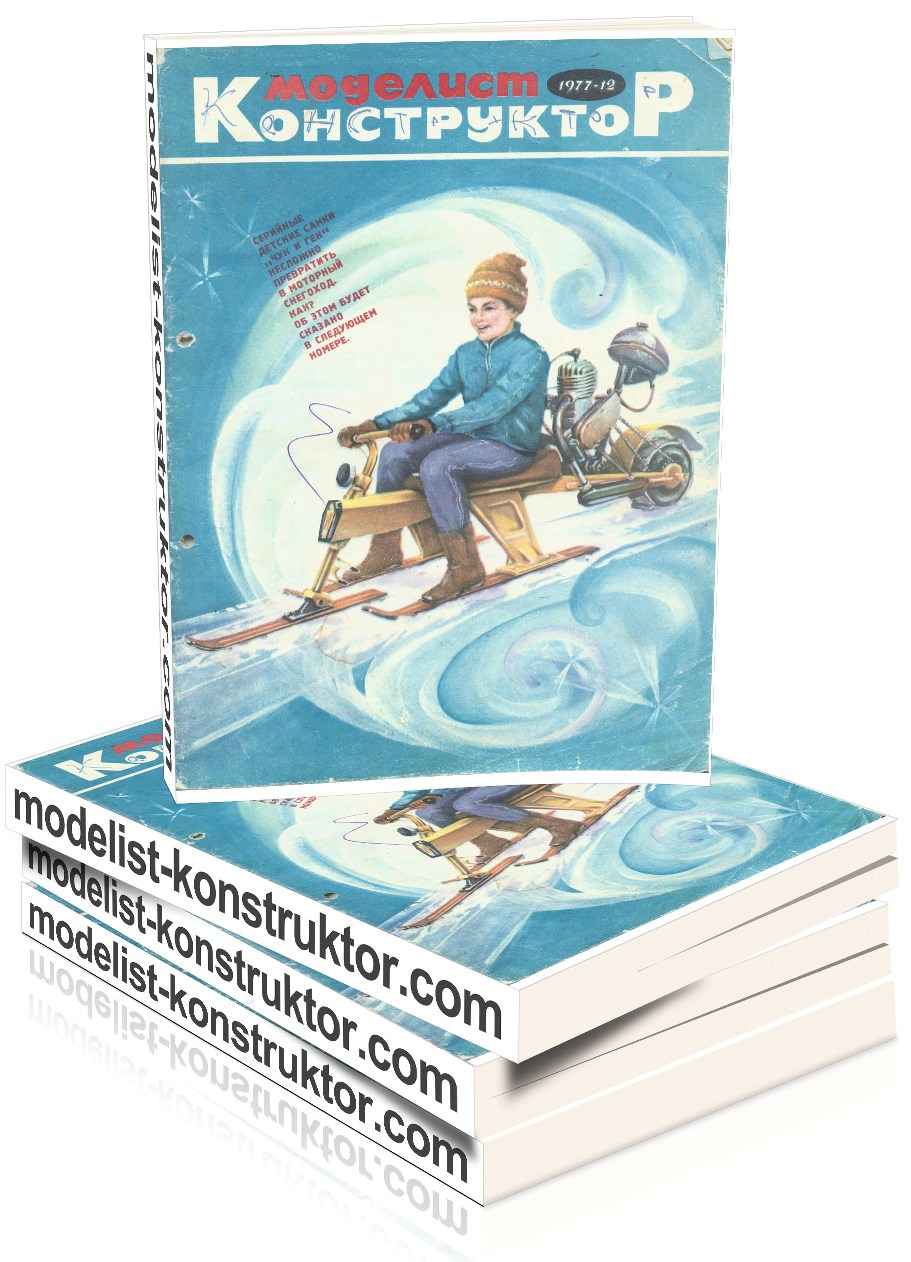 CONTENTS:
Going ahead (1).
Organizer of technical creativity: I. Evstratov. Voronezh: the designers of the twelfth (2).
ENEA – young innovator: Odessa finds (4).
Public KB "M-K": V. Voloshin. Electric Vehicle "Ivolga" (7).
On land, sky and sea: I. Kostenko. Non-record (14).
Horizons technology: E. Kochnev. The sky as on the ground (16).
The industry offers – we offer the industry: UK-4: more about the new features (19).
Create, invent, try!: S. Pavlov, Pavlov. We made a tractor! (20).
Sea collection "M-K": G. Smirnov, V. Smirnov. Ships strong, supple and light as a bird (25).
Young shipbuilders: Alexander Aleshin. Model submarine with a rubber motor (27).
Models in the world: A. Averyanov. Model glider of the class A-1 (30).
Advice to the modeller: (32).
Devices assistants: E. Tarasov. Stabilizer instead of the resistor (34).
Christmas miracles: (36).
The youngest: M. Ivanov, Yuri Ivanov. The purpose of affects… light (38).
Club "Zenit" (40).
Radiocronaca service "M-K": (41).
Sports: (42).
Published in "M-K" in 1977: (45).
COVER: 1 page – Snowmobile "Chuk and GEK". Fig. Yu Artsimenev; 2-I str. – At the Riga city suit. Installation of M. Simakov; 3rd page – photo Panorama. Installation of M. Nikolaev; 4-I p. – Kart. Photo V. Ruban.
TAB: 1 p. – Tractor with SAP from the village of Elga. Fig. S. Luchina; 2-3 pages – Winged youth of people's Poland. Installation S. Adam; 4. – Sea collection "M-K". The first publication in the series "Cruiser". Fig. V. Baryshev.
Modelist-KONSTRUKTOR 1977-12 PDF (download)