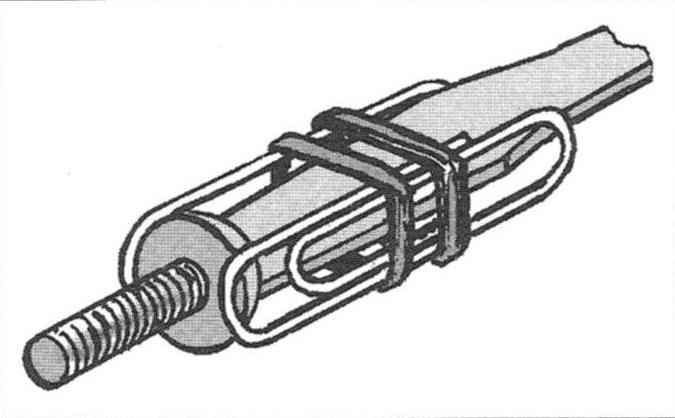 To tighten the screw or screw in the narrow and in-depth place, the craftsmen make various simple devices for the temporary retention of fasteners.
Here is one of them — using two paper clips, which will be able to "grab" the screw head, tying them on the sides of the soldering tip screwdriver.
Recommend to read
WHEEL MASSAGER
In between use this massager easily turn into a child's toy — so he is similar to a traditional wheeled design for kids. However, this is a serious tool adults, whose main task is to...
SPORTING CODE OF RAKATOMALALA
From January of 1976 in our country came into force new rules for rocketmodeler sport. The editors asked me to tell them the Chairman of the Committee on rocket modeling of the FAS of...