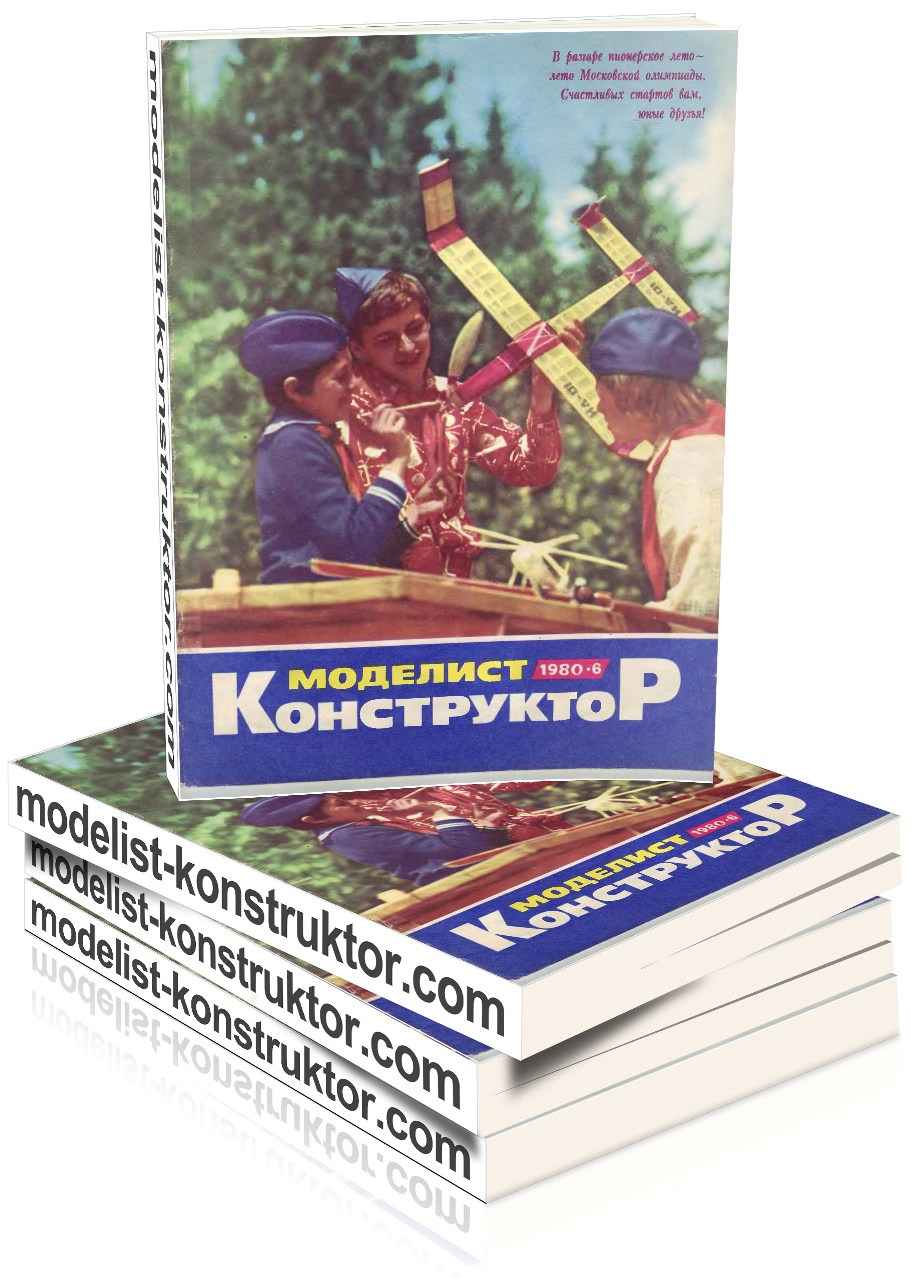 CONTENTS:
D. Filippov. The five-year period, young people, creativity (1).
ENEA – young innovator: the Goal is quality (4).
Young engineers for the national economy: N. Khomenko. The Archimedes responded – to the attention of Archimedes! (6).
The Olympics is not just for Olympians!: Yu. A. Zotov, N. Shershakov. With the wind on one Board (8).
Public KB "M-K": V. Veselov. "Mouse" – the younger brother of "Cheburashka" (12).
Sea collection "M-K": G. Smirnov, V. Smirnov. The lessons of recent battles (17).
Famous sailboats: A. Larionov. The fate of the Baltic frigate (19).
Pages of history: Yuri Zasypkin. "The best of Soviet airplanes" (21).
Advice to the modeller: V. Turia crossed. Eperny profile (26).
Electronics on chips: O. Lazarenko. Multirange time relay (28).
Radiocronaca service "M-K": (29).
Cybernetics, automation, electronics: L. Zinoviev, R. Kovalenko, M. way. Objective examiner (30).
From our friends: (32).
COVER: 1st page – "model Airplanes". Photo by V. Ruban; 2. – the national week of science and technology. Photo of Yuri Egorov and A. Artemiev; 3-4 pages – visiting the young technicians of Czechoslovakia.
TAB: 1 p. – little micro-car "mouse". Photo by V. Veselov; 2-3 pages – Frigate "Pallada". Fig. E. Voishvillo; 4. – "Sea collection "M-K". Fig. V. Baryshev.
Modelist-KONSTRUKTOR 1980-06 PDF (download)