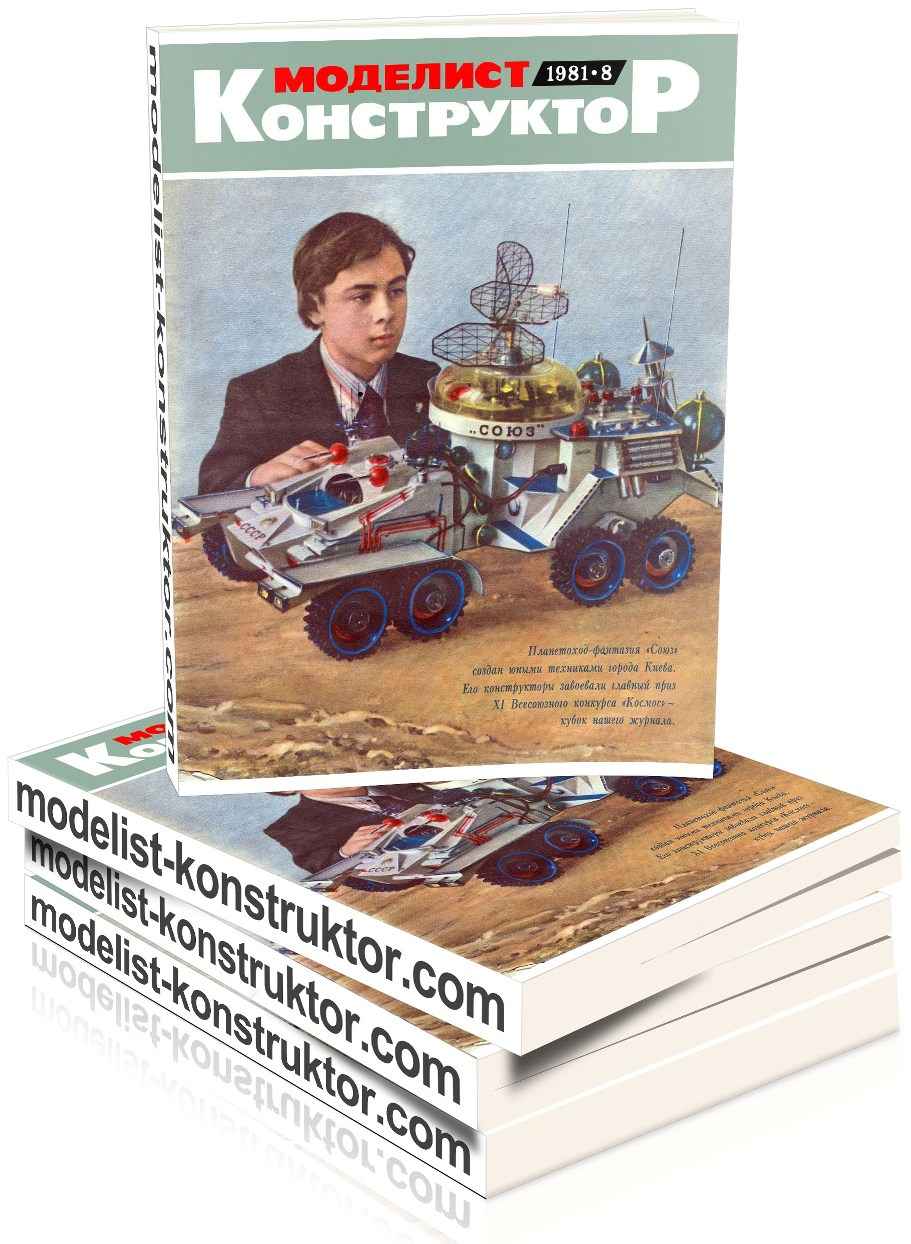 CONTENTS:
The Competition "Space": Yuri Stepanov. School space (1).
Tribune "M-K": A. Timchenko. The sky sixteen-year-old (4).
Public KB "M-K": A. Logvin. The electric car of formula D (6);
I. Tsygankov. Hydrocort "Mustang" (9).
On land, the sky and the sea: Yuri Zasypkin. Air limousine (11).
Famous sailing ships: I. man. Our good old "Friend" (17).
Models in the world: A. Nesterenko. On the track, "Leningrad-2" (22).
Devices-assistants: A. Medvedev. Universal power supply (25).
Radiocronaca service "M-K": (26).
Sports radio orienteering: D. Bakhmatyuk. "The Fox" in the IC (28).
Club house masters: Board-paidika (30);
Two sizes at once (31);
Rolls on… weight (31).
Bookshelf (32).
COVER: 1. model of lunar Rover "Union" – the work of a young tehnikov Cute factory "Red excavator" in Kiev. Photo by A. Queen; 2. – XI all-Union Conyers "Space". Photo A. Artemiev; 3. – young technicians Litovskoi SSR. Photo Stepanova; 4-I p. – First all-Union competition UPS. Photo By V. Ruban.
TAB: 1 p. – Aircraft air-5 (photo 30-ies); the 2nd – 3rd page – the Creative report of the participants of the competition "Space", dedicated to the XXVI Congress of the CPSU and the 20-year anniversary since the flight of Yuri Gagarin into space. Photo A. Kostina. Installation of M. Kashirina; 4. – the Barque "Tovarisch", the first Soviet educational sailing vessel. Fig. E. Voishvillo.
Modelist-KONSTRUKTOR 1981-08 PDF (download)