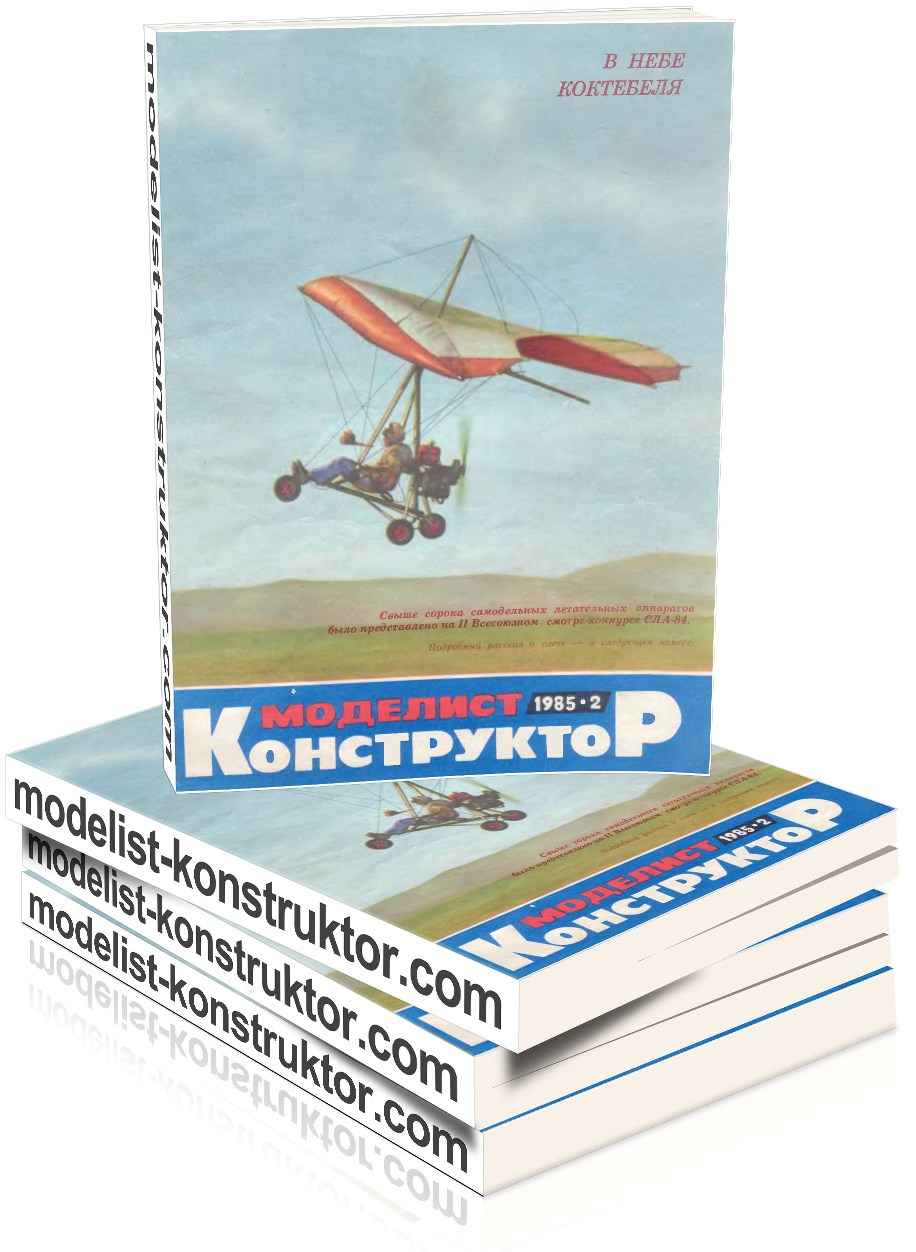 CONTENTS:
Organizer of technical creativity: Dmitry Karnaukhov. Stages of growth (1);
A. Timchenko. Circle led by the teacher (2);
A. Ivanov, A. Fomichev. The legs for the robot (2).
Small-scale mechanization: M. Vasiliev. Tillers Sibiryak (4).
To celebrate the 40th anniversary of Victory: I. Shmelev. The impact force of the Armenians (6).
Models in the world: Crier. Sports the flight of the "Star" (11);
Racing class 1.5 cm3 (14).
Sea collection "M-K": G. Smirnov, V. Smirnov. In the fighting on the Volga and the Caspian sea (15).
Furniture with his own hands: the Table"matryoshka" (17);
V. Calguns. Secret three pillows (17);
V. Strokin. And the wardrobe and the wall (18).
Family bins: S. Sevastyanov. Wall-pantry (19).
Around your lens: A. Ivanov. Fitopreparatov (21).
Our workshop: V. Dembski. Simple lathe (22);
I. Bubbles. How to assemble a solder (22).
Myself electrician: N.Yashkin. Welding machine (23).
Tips from around the world (24).
Hams tell, advise, offer: A. Proskurin. The program for model (26).
Young technicians – production: Y. Mokhov. Manages and informs (28).
Electronic kaleidoscope: (31).
Sports: (31).
COVER: 1 page – 3 the sky of Koktebel. Photo by A. Queen; 2-I page – young technicians Moldova. Making Zykunova; 3rd page – national aircraft modeling competition. Photo by V. Zavitaev; 4-I p. – Competition kart. Photo By B. Lamatina.
TAB: 1 p. – Morin collection "M-K". Fig. V. Baryshev, 2-3-I p. – a report from the competition for the best design for the infield (Czechoslovakia). Photo of Yuri Stepanov; 4-I p. – Club house masters. Fig. B. Kaplunenko.
Modelist-KONSTRUKTOR 1985-02 PDF (download)