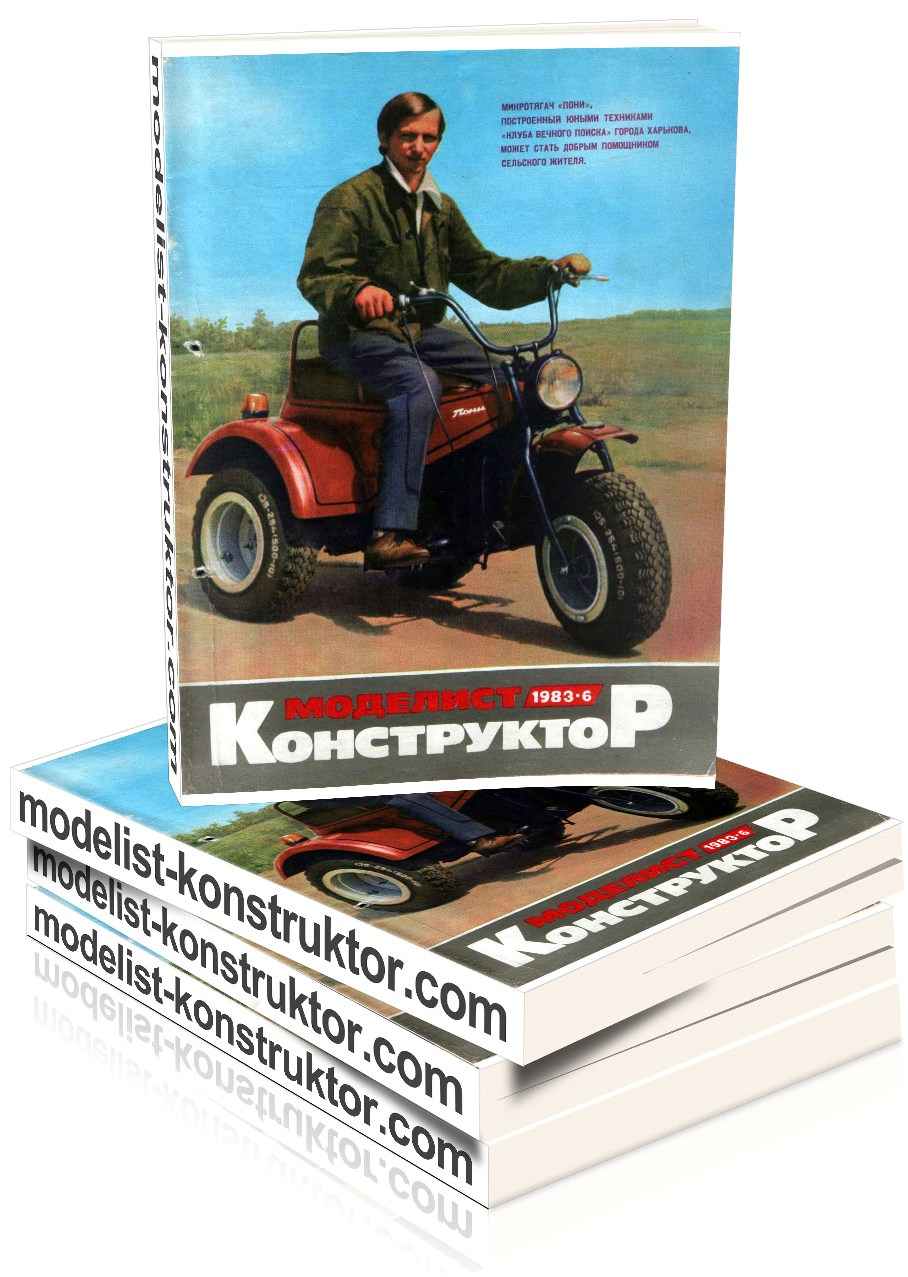 CONTENTS:
Addresses NTTM: V. Talanov. UPB: to the profession through creativity (1).
Public KB "M-K": V. Peregudov. "Altair" – inflatable catamaran (4);
The "bug" for two (8).
Small machines: Hand held mini drill (10).
Abilites "M-K": V. Kondratev. I-185 is a bet on the power (13).
July 31 – the day of the Navy of the USSR: P. Veselov. "Courage, courage, resourcefulness…" (17).
Models in the world: D. Shepilov. In the name of reliability (22);
V. Holguin. Step to mastery (26);
Shaft.Salonek. Flight of the eighties (28).
Advice to the modeller: (30).
Club house masters: City of Olegov. Repair firm "I" (33);
V. Strashnov. "First aid" for headset (37).
We have: (35).
Tips from around the world (41).
Electronic kaleidoscope: (42).
Radiocronaca service "M-K": (43).
Reader – the reader: (45).
Electronics for beginners: V. Bolotov, Yu. Pahomov. "Dining room" for the transistors (46).
COVER: 1. – easily collapsible inflatable catamaran "Altair". Fig. B. Kaplunenko; 2. – Report of young technicians. Photo of the VDNKH of the USSR E. Rogov; 3rd page – At different latitudes. Design M. Simakov: 4 pages – For the 40th anniversary of the battle of Kursk. Installation Of M. Kashirina.
TAB: 1st page – Abilites "M-K": the plane-1В5. Fig. M. Petrovsky; 2. – the Submarine "Pike". Fig. V. Ivanov; 3. – visiting young designers. Photo by V. Ruban; 4-I p. – Club house masters: repair of apartments from A to Z. Installation of Boris Mikhailov.
Modelist-KONSTRUKTOR 1983-07 PDF (download)