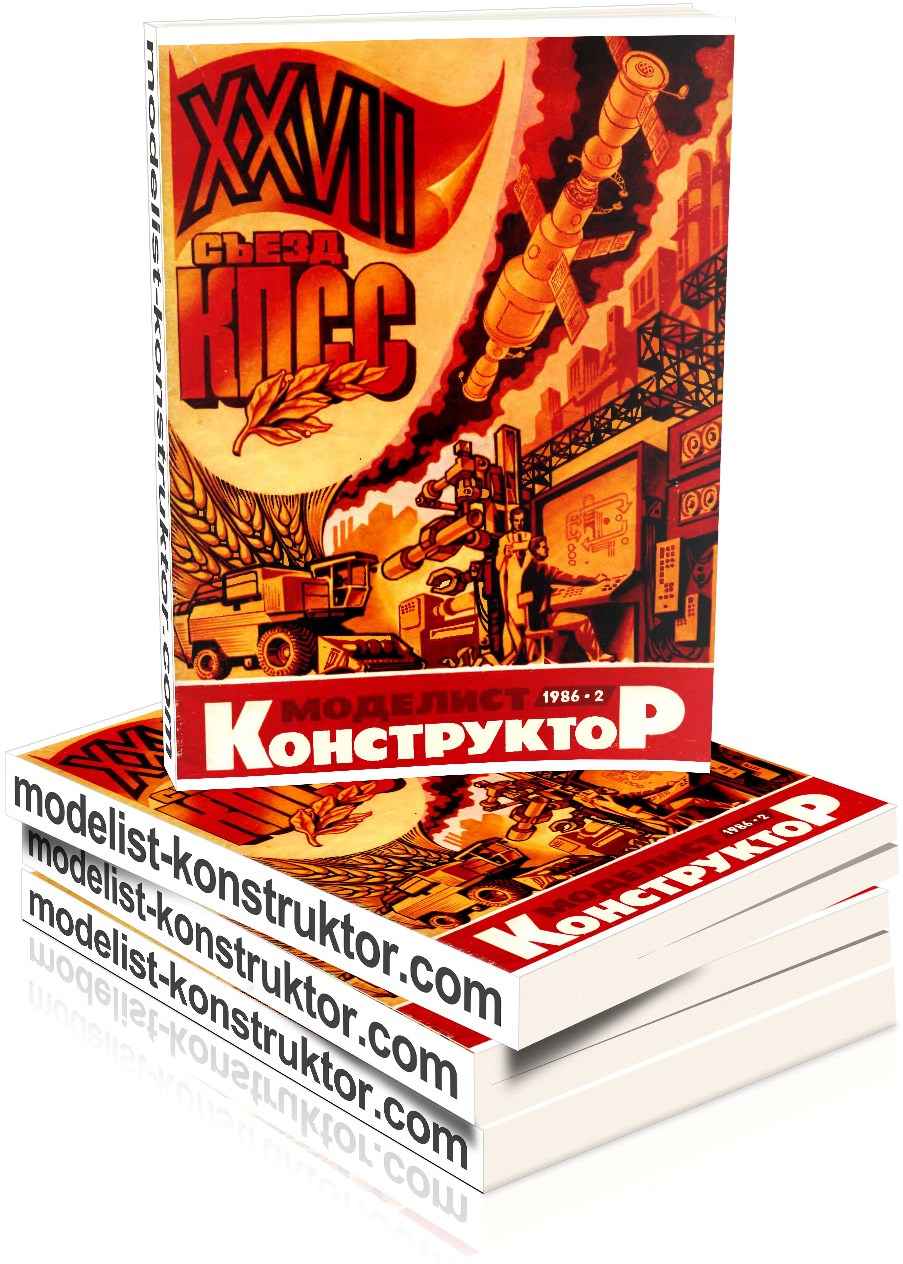 CONTENTS:
N. Denisenko. The path to mastery (1).
ENEA – young innovator: Komsomol units of study (4).
Public KB "M-K": A. Fomin. "Nava – rural car (6).
On guard of the Fatherland: N. Aleshin, V. Sergeev. Armor shield winged infantry (9).
Models in the world: V. Kalmykov. One of redan (12);
O. Vishnitsky. On takeoff – the pilot (14);
V. Mikhed. Problems RC (16).
Make for school: A. Nazarenko. Elektronnaya multiplication table (18).
Bookshelf: (19).
Radio control models: A. Proskurin. The transmitter for two (20).
Sea collection "M-K": G. Smirnov, V. Smirnov. Metamorphosis boats MAZ (23).
Small-scale mechanization: E. Feofilaktov. Walk-behind the wheel (25).
Myself electrician: S. Rybas. Include three-phase (28).
Tips from around the world (30).
COVER: 1 page – to the XXVII Congress of the CPSU. Fig. Yu Levanovskogo; 2-I p. – NTTM in a vocational school. Photo by A. Artemiev; 3rd page – the Traditional match "Experiment-85"; 4-I p. – VI championship of the USSR on sport flying.
TAB: 1st page – Homemade car Leningrad artists D. Parfenov and G. Hainawa. Photo by B. Gunaeva and A. Black; 2-I page – ASU-57. Fig. M. Petrovsky; 3. – Sea collection "M-K". Fig. V. Baryshev; 4-I p. – Tillers. Fig. V. Vargina.
Modelist-KONSTRUKTOR 1986-02 PDF (download)