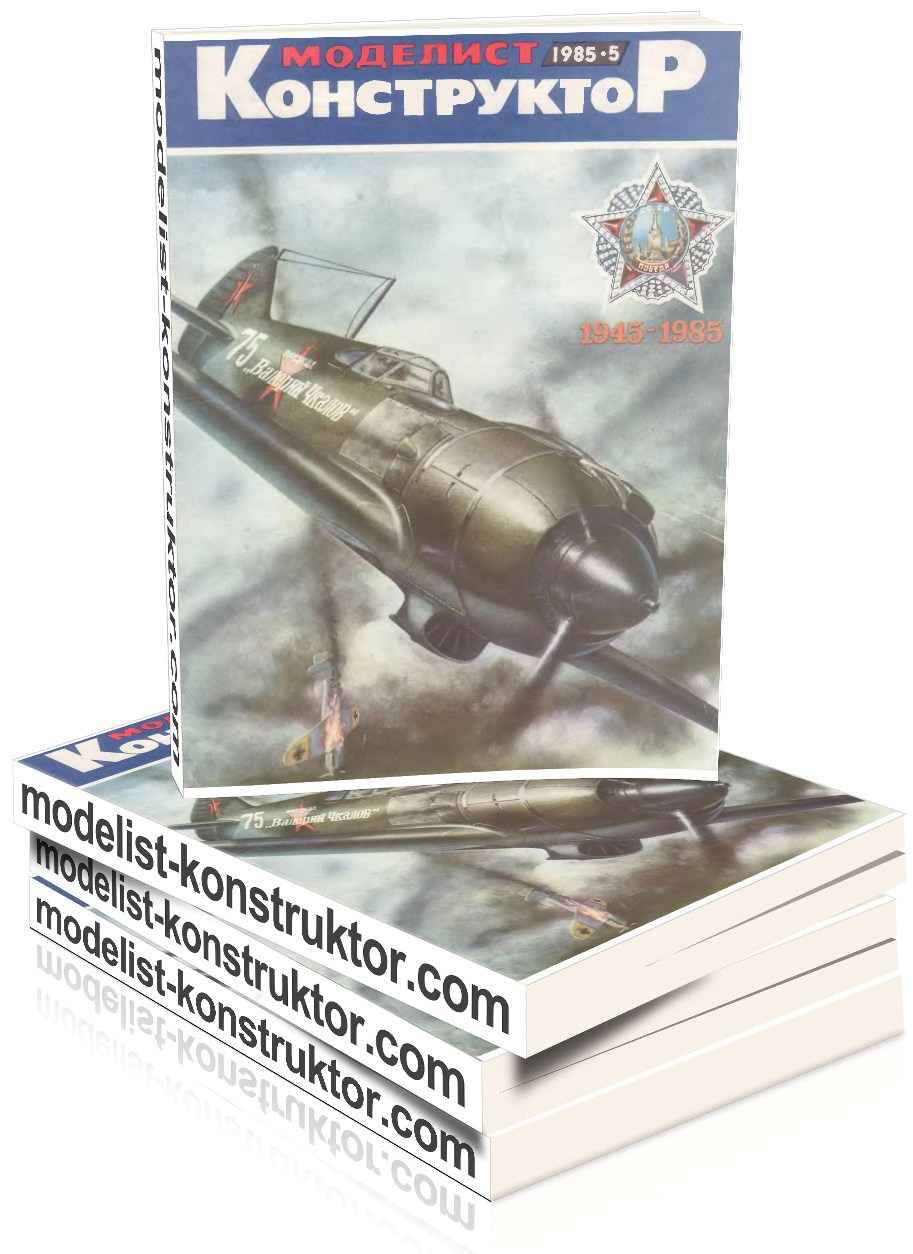 CONTENTS:
40 years of Victory: E. Y. Sawicki. In the name of Victory (1);
K. Rodin. The plane three times Hero (5);
N. Gerasimova. Young technicians – to the front (11);
N. Fedorov. In the whirlwind torpedo attacks (12);
E. Firmly. In the same ranks with the infantry (17).
Models in the world: V. Dolgov. Controls copy machine (20).
Advice to the modeller: (23).
Small-scale mechanization: L. Cherepnov. The water flows up (25);
A. Poroshin. Spit motor (26).
Public KB "M-K": V. Rezun. Two on one Board (27);
V. Kabatov. Bike changing "shoes" (31).
Everything for the garden: V. Strashnov. Attic with comfort (33);
Beautiful home – beautiful yard (34);
"Eternal" gate (35).
Our workshop: Yuri Orlov. Gregoratos-universal (37).
Tips from around the world (38).
Souvenirs of the festival: (40).
Radiocronaca service "M-K": D-triggers (41).
The technique of radio sport: D. Bakhmatyuk. Compact "Fox" (43).
Electronics for beginners: A. Valentine's, wings. A descendant of a radio tube (46).
COVER: 1 page – Aircraft La-5. Fig. M. Petrovsky; 2-I pages – Weapons of Victory in the journal "modelist-Konstruktor"; 3rd page – At different latitudes. Making Zykunova; 4. Machine monuments. Photo By V. Talanov.
TAB: 1-p. I – Torpedo rubbed D-3. Fig. A. Goncharenko; 2. – self-Propelled gun SU-76M. Fig. M. Petrovsky; 3. a Bicycle change shoes. Photo by A. Timchenko; 4th Page. – Club house masters. Fig. B. Kaplunenko.
Modelist-KONSTRUKTOR 1985-05 PDF (download)