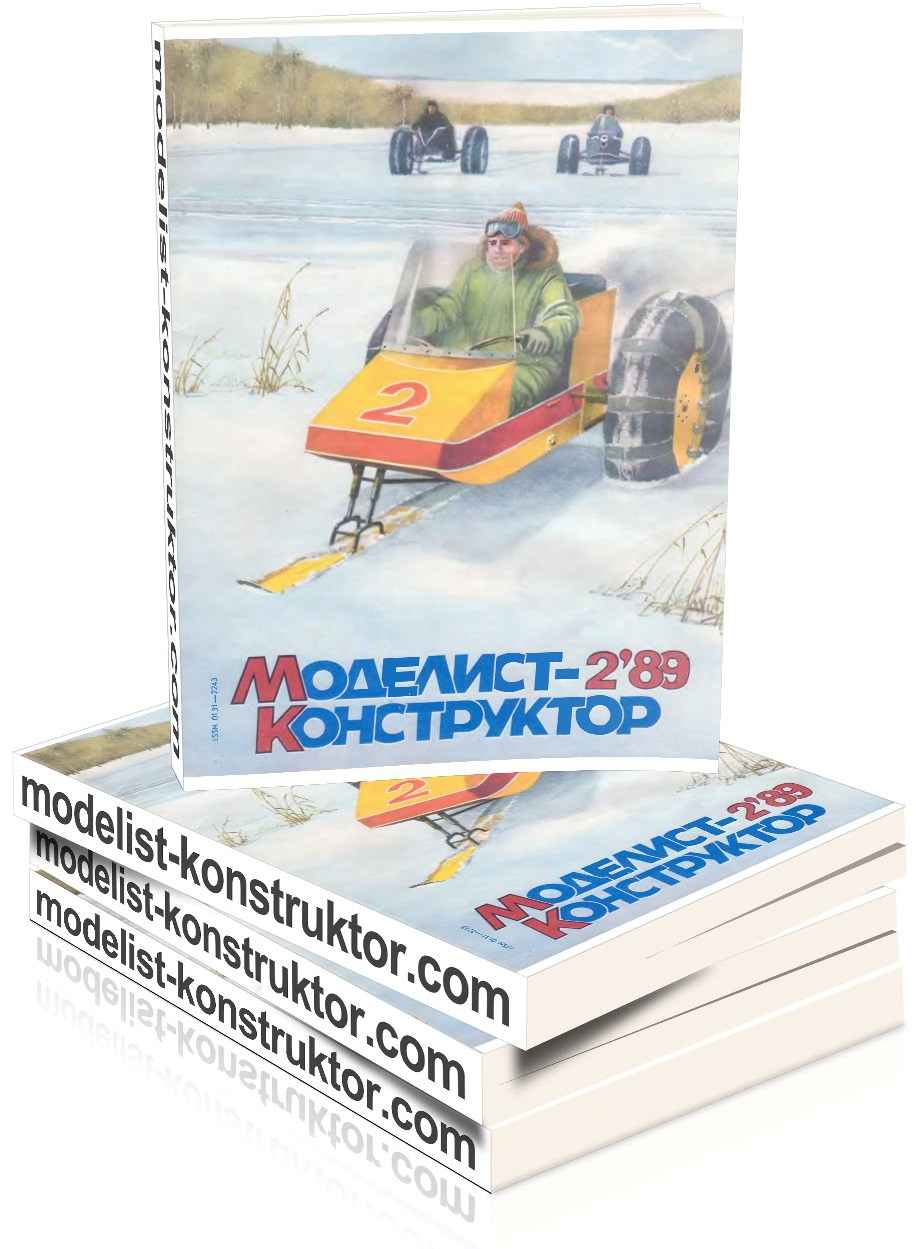 CONTENTS:
Addresses NTTM: S. Balakin. In Alliance with the works (1).
Public KB "M-K": M. Psarev. Off-season terrain vehicle (3);
P. Zach. Building a car. Layout (6).
Abilites "M-K": V. Kondratev. The last flight Exupery (9).
Models in the world: Vladimir Vlasov. On the water faster aircraft (13).
Advice to the Modeler: A. Zagorodny. In the base – "Rhythm" (15).
Devices assistants: V. Eyyubov. Tachometer modeller (16).
Furniture with his own hands, N.Fedotov. TV on wheels (17).
Firm "I": A. Shepelev. Coat oven (18).
Small-scale mechanization: A. Baclawski. Micromelia (20).
Mechanical assistants: M. Portnov. Cutter bookbinder (22).
Tips from around the world (23).
Computer for you: A. Orlov. "Specialist" plus "the Consul" (24).
Hams tell, advise, offer: V. Antsev. Unusual AMY (26).
Sports: V. Rozhkov. Gold kartodromo "the Seagull" (28).
COVER: 1 page – terrain Vehicle tires low pressure "Risik". Fig. V. Elisheva; 2-I str. – At the exhibition NTTM (Cheboksary). Photo by J. carpenter; 3rd page – photo Panorama of the "M-K". Making Zykunova; 4th page – Catalog "M-K".
TAB: 1st page – Homemade vehicles from the vocational school № 14 (the town of Narva, Estonian SSR). Photo by S. M. Balakina and ULPA; 2-I page – Abilites "M-K". Fig. M. Petrovsky. 3. – the world championship in the sport aircraft modeling (Kyiv, 1988). Photo by V. Rozhkova; 4-I p. – Club house masters. Fig. B. Kaplunenko.
Modelist-KONSTRUKTOR 1989-02 PDF (download)