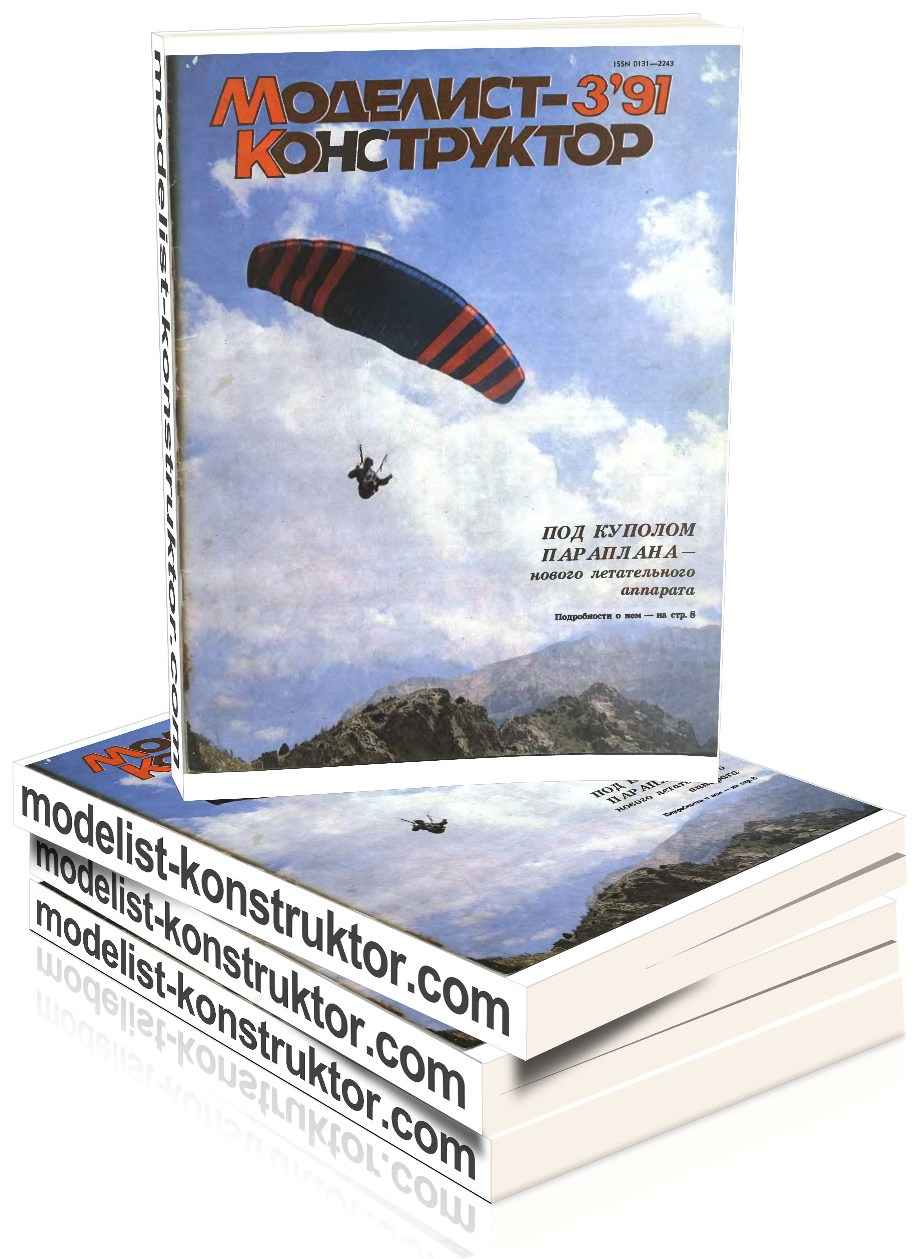 CONTENTS:
Addresses NTTM: N. Kochetov. Adults become (1).
Public KB "M-K": A. Muravlev. "Rainbow" – a velomobile (5);
V. Antsev. Start into the wind (8).
Armor Collection "M-K": S. Romadin. French debut (10).
For aviation enthusiasts: (13).
Abilites "M-K": V. Drach. "…The earth carrying the dynamite" (14).
Furniture with his own hands: Cubes for… adults (17);
Place – computer (17).
Family bins: V. Fabricius. Refrigerator as… smokehouse (19);
A. Ivin. The two braziers – too (19).
Car "M-K": I. Drik. Wheels under nitrolim (20);
V. Kokin. Not one, but two rings (21);
V. Ponomarev. Download without a pump (21).
Myself electrician: I. Crow. Palin-EcooM (21).
Around your the lens: V. Shirokov. Relay "flower bed" (23).
Tips from around the world (24).
Sports: V. Rozhkov. Baikonur modelers (25);
V. Rozhkov. "Skyscraper" Carapina (28).
Sea collection: S. Balakin. The Lessons Of Lissa (29).
Famous cars: A. Suslavicius. Leaving on top (33).
Models in the world: V. Sychev. R/C coach (37).
Computer for you: V. Repko. "Specialist" M (39).
Advertising: (42).
Computer engineering: circuitry: V. Andreev. Dynamic RAM (43).
Electronics for beginners: V. Antsev. Digital kaleidoscope (45).
COVER: 1 page – Under the dome of the paraglider. Photo Yulia Egorova; 2-I page – Everything for the sport. Photo by J. carpenter; 3-I p. – world flying sport. Photo by V. Rozhnova; 4th page – Catalog "M-K".
Modelist-KONSTRUKTOR 1991-03 PDF (download)