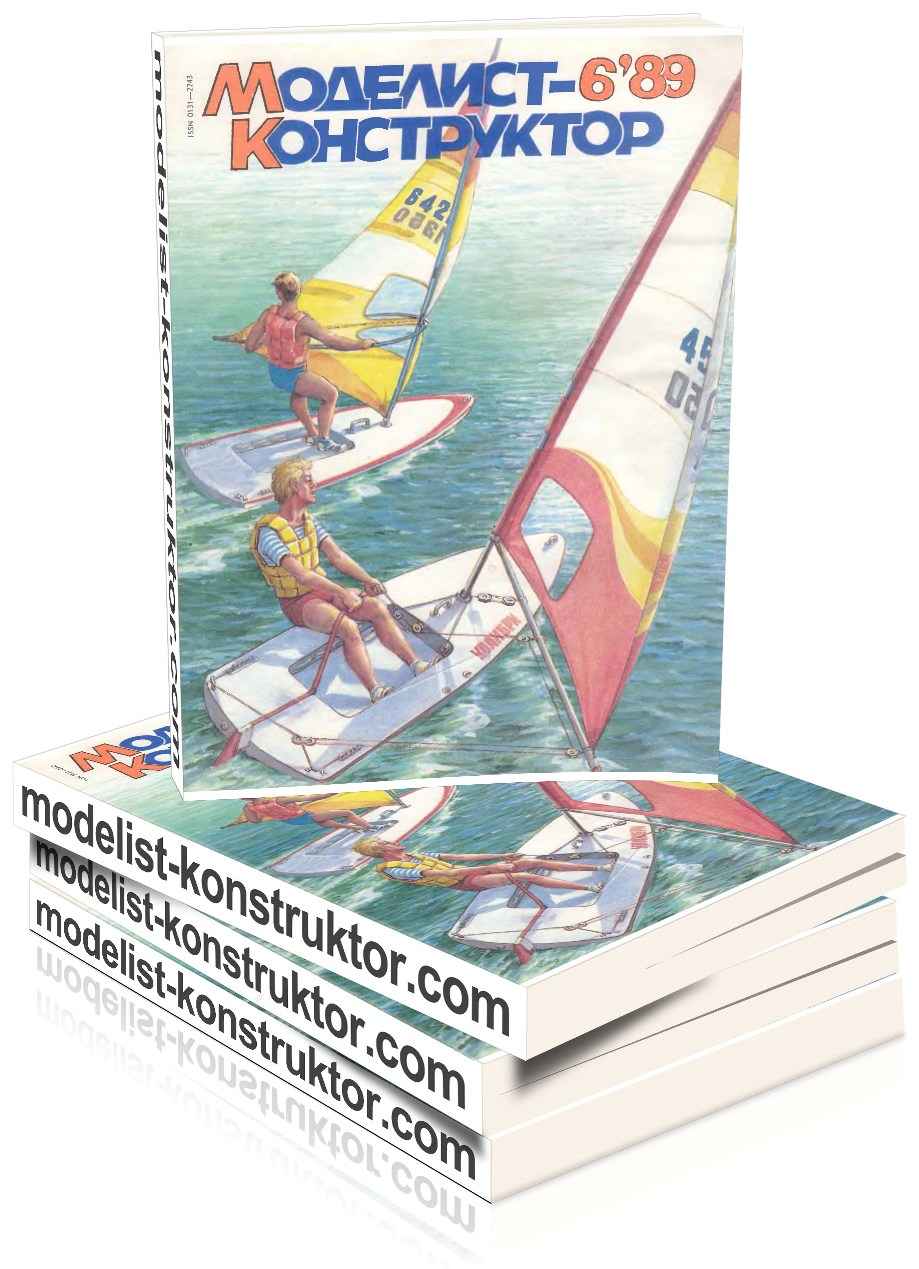 CONTENTS:
Yuri Burmistrov. System NTTM – in action! (1).
Public KB "M-K": N.Vasiliev. Sailboat-estate (2).
Small-scale mechanization: E. Sychev. Simple and effective (6);
A. Stashuk. Pours automation (7);
"Skyscraper" for fertilizers (7).
Models in the world: N. Nikolaev. The pace picks up speed (8);
V. Viktorov. Flying over water (10);
V. Semenov. Sporting "weapon" for air combat (12).
Sports: V. Rozhkov. In anticipation of the new rules (13).
Sea collection "M-K": V. Coffman. The allies are taking action (15).
Furniture with his own hands: V. Veselov. Children's bunk (17).
Firm "I": A. Ermilov. Concrete patterns on the tracks (19).
Car "M-K": V. Burmistrov. The secret of longevity (20).
Tips from around the world (22).
Is pioneer summer: V. Rinsky. A single transistor (23).
Computer for you: V. Zverkov. Program-"translator". Disassembler (26).
On land, the sky and the sea: V. Leonidov. The leader of destroyers "Tashkent" (28).
COVER: 1 page – Sailboat-universal "Hummingbird." Fig. B. Kaplunenko; 2. Technical creativity in the CPC Kuibyshev. Design A. Queen; 3rd page – photo Panorama of the "M-K". Design V. Lobacheva; 4th page – Catalog "M-K".
TAB: 1. – Sea collection "M-K". Fig. V. Baryshev; 2-3 pages – contest homemade all-terrain vehicles. Photo by J. carpenter; 4 in p. – Club house masters. Design B. Nevskogo.
Modelist-KONSTRUKTOR 1989-06 PDF (download)