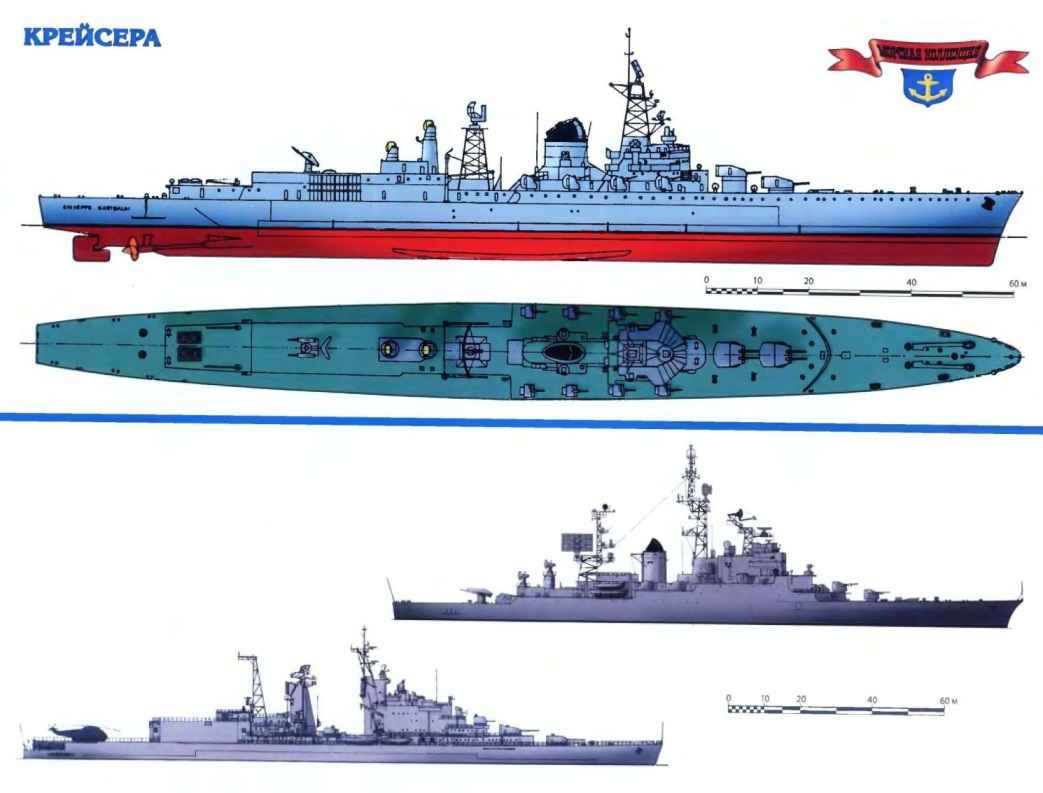 The postwar hegemony of the United States of America in the World ocean looked unconditional and almost absolute. Their naval forces exceeded the power of the combined fleets of all other countries combined. It is clear that in these realities most of the European powers (with the possible exception of Britain) were agreed with the role of extras "without language". But even then their marine managers and ship builders have not abandoned able to upgrade your units, equip them newfangled missile weapons. And in some cases in this way even quite succeeded. Often no matter where one or the other power to the camp winners or losers in the great war. Because most Western countries have now become one of the "big military family" -members of the North Atlantic Treaty (NATO). By virtue of this oppression of the winners resorbed very quickly and is relatively painless, and "beaten" were able to join the modern samples overseas weapons.
So, defeated in world war II Italy after the peace had to take fairly strict conditions to regulate the continued existence of its own fleet. She was not allowed to have aircraft carriers and battleships and submarines and the famous torpedo boat – MAB, any variety. That is, in fact, had only cruisers, destroyers and escort ships. Impeded in reality the situation is the fact that before 1950, the year prohibited the laying of any combat units.
However, the descendants of the proud Romans managed to get out of an unpleasant to the humiliation of the situation pretty quickly. The beginning of "cold war" did so well-positioned Mediterranean power in the most advantageous ally. The country joined NATO, and in exchange for providing the us Navy bases on its territory in 1952 was followed by the lifting of the ban on the construction of submarines and torpedo boats. As for the battleships and aircraft carriers, the first and so leave the combat system in all countries, and the second was until the Italians can't afford it.
But it's also very useful were the few remaining in the ranks of the cruiser, above all, the most recent and modern "condottieri" – "Garibaldi" and "Abruzzi". In 1950 – 1953, they were first upgraded, so far only "contractile" mode. The antique 100-mm antiaircraft guns (remember, these guns came the development of the Austrian cannon of the First world war!) was reduced to four. At the same time removed all domestic 37-mm and 20-mm machine guns, replacing them with standard American license 40 mm "bothersome" in the amount of twenty-four trunks. But the most significant "cut" was the elimination of two boilers and one boiler room. The total number of boilers was reduced to six: four big and two small. Bringing the cruiser lost one tube, but their speed dropped to 29 – 30 knots.