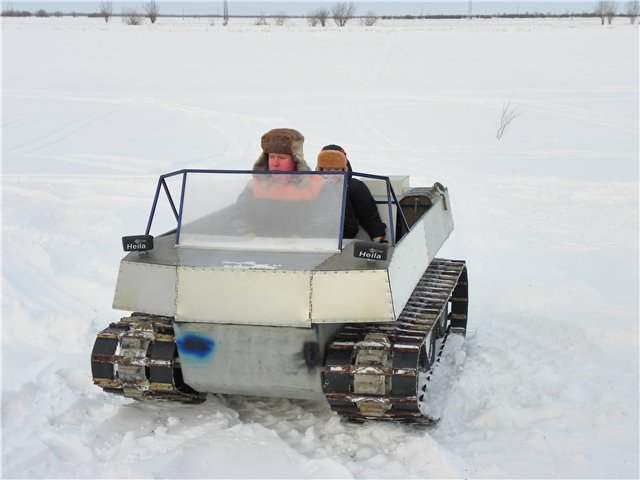 On the website lunohodov.net Alexey Kalinin is your snowmobile crawler. Machine length — 2,8 m, width of 1.7 m. Engine – from VAZ-21083, is located in the rear of the machine. Gear shift – cars, four-speed. Transfer box – from "Toyota-Surf". Rear axle – also from "Zhiguli". The machine has reverse.
The frame is welded from rectangular tube 60x40x2 mm. driving gear, caterpillar — "the Zhiguli" wheel 13 inch with welded thereto with their teeth.
Rotation – differential (levers mounted on the gear housing main gear).
Each caterpillar width 450 mm consists of two parallel rubberized cord tape section 120×13 mm with transverse steel tracks (ridges) cut in half along the tube 40×20 mm.
Atideo: