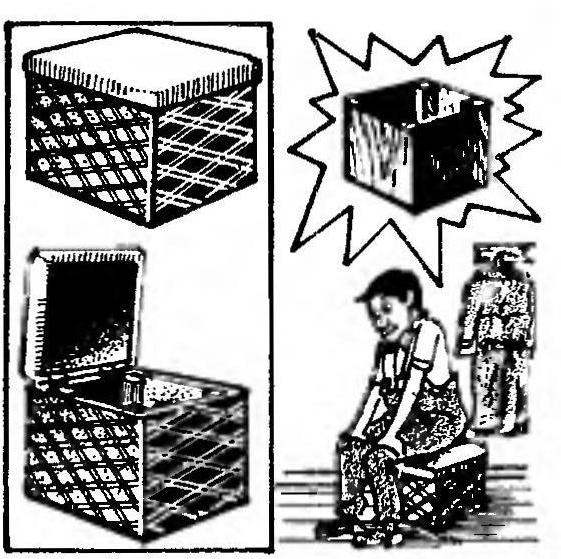 Good to have in the hallway a small chair or Ottoman for pereobuvaniya. If you don't, I suggest to use this kind of hint. Take any wooden box (even mail order) and simple Refine it: tight or paste any fabric or leatherette. And on the cover before crimping of the stacked soft strip — a parcel of old quilt batting or foam rubber. The advantage of this Ottoman is in the fact that inside you can store all sorts of stuff or Shoe affiliation.
Recommend to read
HELP CROCODILE
If the crocodile clip soldered to the curved steel rod with a handle from a file, you will get rid of the inconveniences associated with driving in small nails.
HYDRAULICS IS THE TRANSMISSION
No short supply differential or planetary rotation mechanism, able to somedelicious nor difficult to manufacture the overrunning clutches is not required for the mini tractor (MT)....