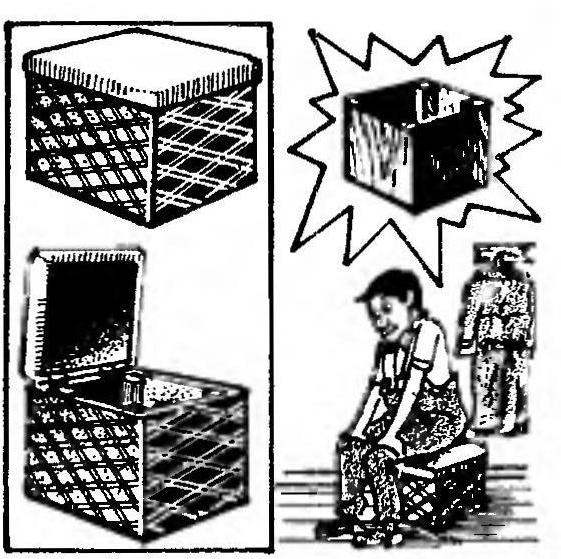 Good to have in the hallway a small chair or Ottoman for pereobuvaniya. If you don't, I suggest to use this kind of hint. Take any wooden box (even mail order) and simple Refine it: tight or paste any fabric or leatherette. And on the cover before crimping of the stacked soft strip — a parcel of old quilt batting or foam rubber. The advantage of this Ottoman is in the fact that inside you can store all sorts of stuff or Shoe affiliation.
Recommend to read
RIDING ON THE VACUUM CLEANER…
Not so easy to store a bulky vacuum cleaner in a small kvartire. Meanwhile, it is quite possible to "hide" so that it did not occupy a special place. For example, it is very convenient...
HAMMER IN THE MAIL
Of all the impact tools — an axe, a sledgehammer, a pick, and others more in the process suffers hammer: slip a large nail or chisel is not lost on its wooden handle. To protect her from...