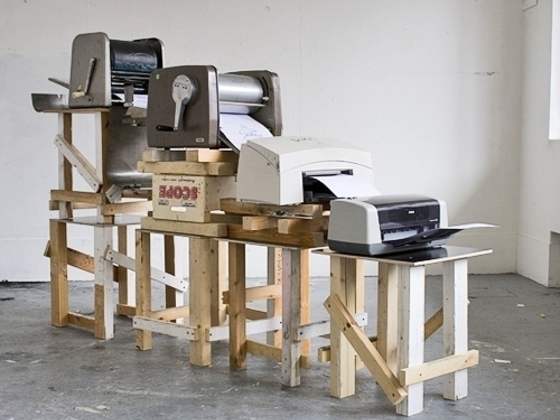 The project is called "IRBIS", which means snow leopard generated for serial release professional 3-D complex. The complex includes a 3-D printer high resolution and large print area. Automatic 3-D scanner for high-resolution rotary table and the extruder for the production of ABS rod for printing with a diameter of 3 mm.
Why IRBIS? Snow leopard is beautiful, fast, quiet and very accurate when attacking an animal.
IRBIS precision and low noise quick tool for creating 3-D products.
Six months ago we had a need to manufacture monolithic, no glueing, parts with a length of 49 cm of ABS plastic. But order proved impossible!!! Tried to find affordable printer, but the price starts from 2.5 million rubles.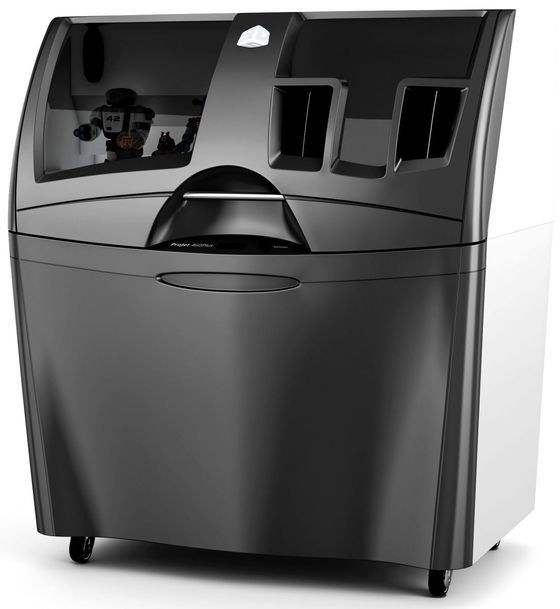 Photo 3-d printer cost 2.5 million rubles, and the plot just 203×254×203 mm.
And then came the idea to construct your printer. Having its own experience of constructing similar systems for over 6 years. Searching the Internet found out that the 3-D scanner need quality worth 250 thousand. in addition, not pleased and the price on the rod for printing, starting from 2400 RUB for 1 kg.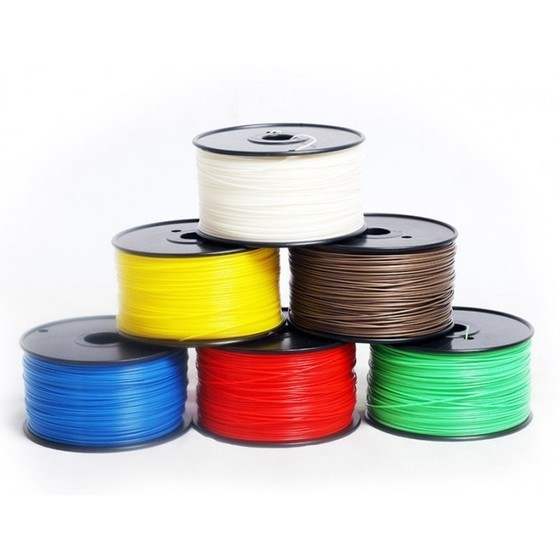 Photo of a spool of plastic.
Not to step on a rake and not to buy different printers, I decided to order small parts for different printers. The result is clearly not happy. Printers in the price range up to 1000 dollars give error on 100 mm to 5 mm!!! Price up to $ 3,500, the error was 1.5 % of the size of the part. For us this was not acceptable. Order parts on more expensive models couldn't, didn't know anyone.
After six months we got a full project in the "drawings" you can make 3-D printing with size 525 X 415 X 415 mm with automatic scanner and an extruder throughput of at least 0.6 kg per hour and an all in one case and under common control. It is worth noting that the printer, scanner and extruder can work simultaneously or separately and autonomously.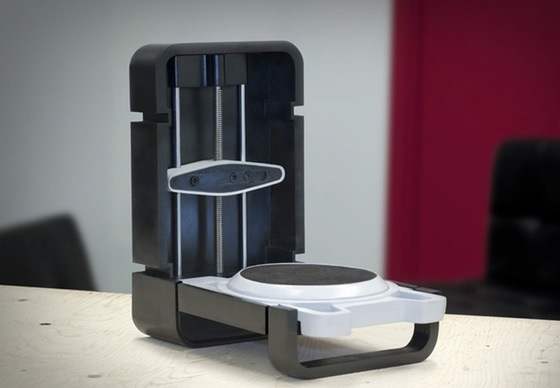 Photo scanner is taken as a basis in designing your own.
The presence in the complex of the extruder eliminates the need to buy expensive plastic at exorbitant prices and use pellets cost only $ 3 per kg and allows you to quickly produce the required amount of material for printing different colors.
And the presence of auto scanner enables quick duplication of any goods without leaving the complex.
In the design we originally chose the high-precision and high-strength linear units HIWIN famous Korean company, thus abandoning samadarshini and mostardini. The precision reaches to 0.01 mm per 300 mm of travel. Used a solid aluminum housing eliminates vibration. The margin of safety was chosen three times. These measures allow to achieve the duration of continuous work to failure of at least 10000 hours. Minimized the time and cost of service.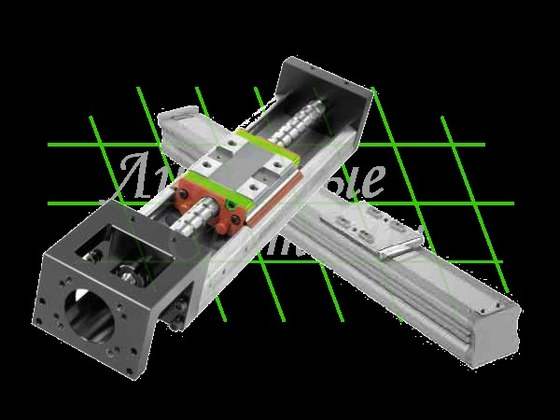 Photo components used.
Besides all the above, it is possible to print not only plastic, wax, but when replacing the print head and loading the module, metals: tin, lead and aluminum!!!
The price of this complex amounted to only 250 thousand. Unbelievable but true!!!
The price listed is the cost of the complex. At this price will be held a reward for supporting our project. In the future, the cost will be increased to approximately 1.5 – 2 times.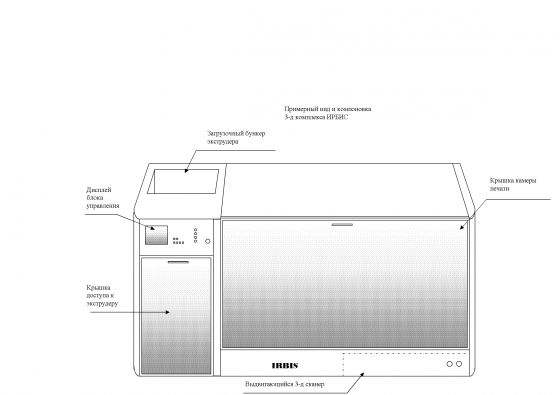 Sketch the appearance and approximate the layout of the complex.
Our range is primarily targeted at use in schools, professional colleges, and circles modeling and small and medium business.
Remember yourself on the lessons of labour. We learned to make stools. Time has changed and our children deserve better!
Main technical characteristics:
Hard aluminum case with plastic covers.
Dimensions of length, width, height in mm: 870 X 492 X 650.
The print area, length, width, height in mm: 525 X 415 X 415.
Print volume: 90,41 liters!!!
The accuracy in all axes: 0.05 mm on full length axle.
Used precision modules move the Korean company HIWIN.
Repeatability: not worse than 0.1 mm.
The thickness of the print layer is adjustable: from 0.17 mm to 0.6 mm
Print speed: up to 250 mm/min.
Volume: 35 – 120 CC. per minute.
Table with adjustable heating up to 120 degrees C.
Automatic calibration of the axes X and Y. the Z-Axis in adjustment is not needed.
Printheads: 2 PCs option, up to 6 PCs.
Scanner, laser, automatic rotary table and a resolution of at least 0.025 mm on all axes.
Extruder for plastics: screw-in, with electric and automatic winding of the rod on the spool.
Temperature adjustable up to 280 degree C.
Boot box 5 kg.
Performance for the 3-mm rod: 0.6 kg/hour. when the tolerance on the diameter is not more than ±0.1 mm.
The required amount for the project is 250 000 RUB.
The money raised will be bought the necessary components for the production of complex IRBIS and will launch its serial production.
We rely on Your support!!!
Plan to start production in July 2014, only plastic. After thorough testing move on the metal.
Thank you for Your attention, thank you in advance for your support!!!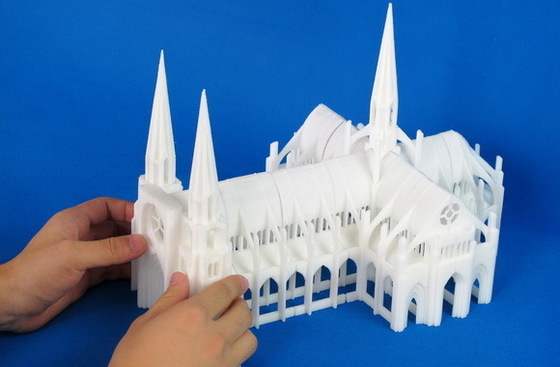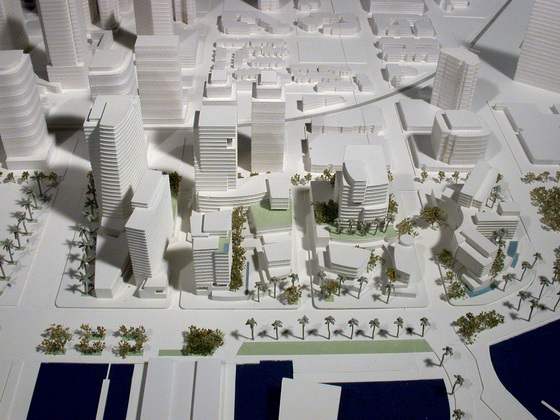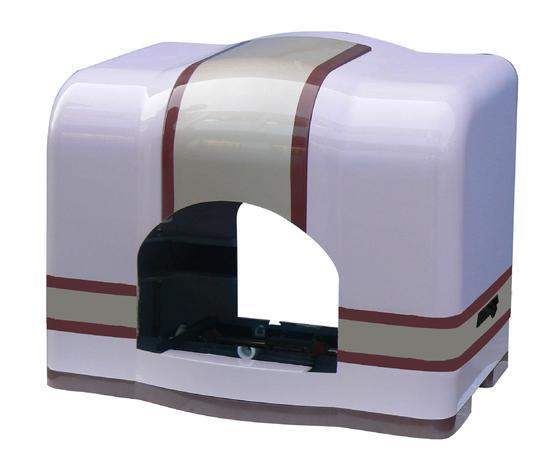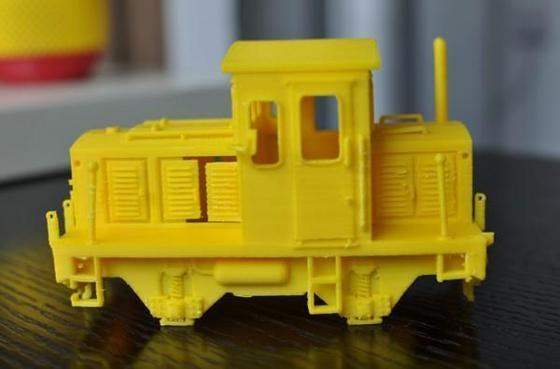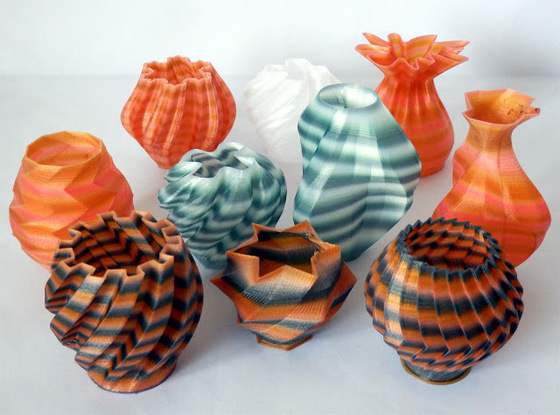 P. KLEPIKOV, Barnaul