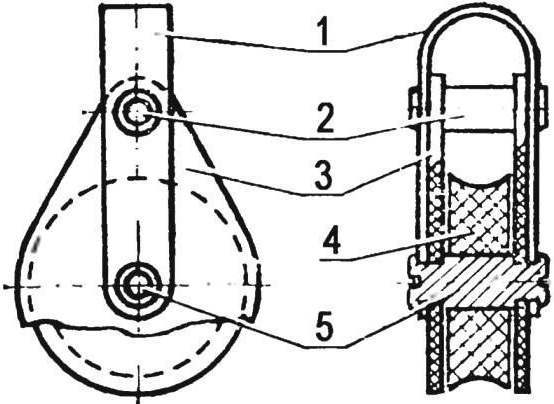 You built a sailing ship — yacht, Dinghy, catamaran, or simply equipped with a kayak sail. There is no doubt that the main attention was paid to the fabrication of the hull, mast and sails. On a small, inconspicuous at first glance the parts of a sailboat, remember, in the best case, upon completion of its construction or even after the boat in the water and the first trial of sailing. But these details nonetheless are an inseparable part of the vessel.
In relation to the tasks to be accomplished all sensible things of a sailboat can be divided into: devices for fastening and tuning of standing rigging; for securing running rigging; to control the sails and finally, for mooring and towing of the vessel.
Standing rigging — steel, natural or synthetic ropes holding the mast upright. These include the stays, guys, and braces. With the hull of the sailing ship, these cables are connected by metal plates or brackets (potensi) and tensioning devices (turnbuckles).
Modern boats are usually used metal lanyards — flat and spiral. To make easier the first. They are a metal band (stainless steel) with nasverlennye throughout the length of the holes of the Strips are parallel to each other and are connected by bolts. Much easier to screw the lanyards. They consist of three parts — a threaded sleeve (case) and two screws — one with right-hand thread and the other on the left. Respectively executed thread inside the coupling. The rotating coupling can in a fairly wide range to adjust the tensioning of cables, stays and other rigging items.