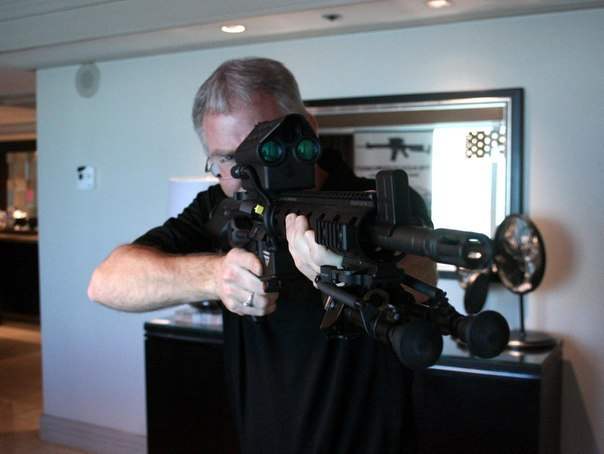 Developed a rifle that can't miss. This year at CES, manufacturers have brought not only consumer electronics, but the device is absolutely not related to peaceful applications. The company TrackingPoint presented at the exhibition CES-2014 is a semi-automatic rifle 500 Series AR Smart Rifle, which will hit the target even if shooting for an inexperienced user. The rifle uses a system of intelligent fire control Precision Guided Firearms. Numerous tests and comparisons showed that the accuracy provided by the system Precision Guided Firearms, at least five times greater than the accuracy of an experienced shooter, at least at distances up to 500 meters. The arrow is only necessary to mark a target and start to aim in the required direction, and the weapon itself will do the rest in automatic mode, according to nbcnews.com.
In addition, the system can track the target and to carry out aiming at a target moving at a speed of 15 kilometers per hour, and given the small time reloading a semi-auto shooter for a very short time will be able to hit multiple targets.
It is worth noting that the rifle 500 Series AR Smart Rifle is a modernized version of the widespread semi-automatic rifle AR-15, which, in turn, is a civilian pursuant to the American assault rifle M-4. In the series 500 Series AR Smart Rifle will be presented several models, with different features, and the price of the Junior model of the series will be $ 9,950.
As representatives of the company, they do not position themselves solely as producers of weapons. The company TrackingPoint combines the most modern technologies of weapons half a century ago.