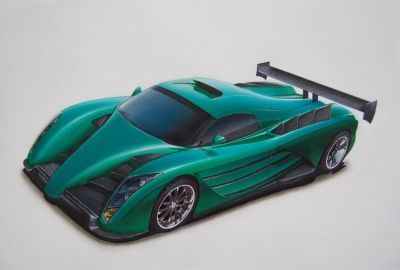 Maxximus has announced a supercar with a capacity of 1600 horsepower. Exclusive designer car Maxximus announced its new hypercar Prodigy that will run on compressed natural gas.
Hypercar hypercar strife. This slogan can be described the new product from exclusive designer Maxximus, which recently announced work on project Prodigy. The car will be interesting for several reasons. First, one of the most extravagant solutions will use liquefied natural gas as fuel. Thanks Maxximus Prodigy will develop mind-blowing power 1600 HP.
Having such a herd under the hood, the Maxximus Prodigy, according to the manufacturer, can accelerate to 100 km per hour in just 2 seconds and the maximum speed will be fantastic to reach 300 miles/hour! (482 km/h). While Maxximus says that, despite the futuristic exterior, borrowed from the LNG 2000 prototype, inside the car will have an interior comparable with the best models by Rolls Royce.
Of course, such an ambitious development will not be cheap. The company already announced the price for the Maxximus Prodigy, which will amount to exactly $1 million, one would assume that the car will remain in a single copy, because of zero demand, however, according to the company, there are already at least 5 people wanting to see the Maxximus Prodigy in his garage.