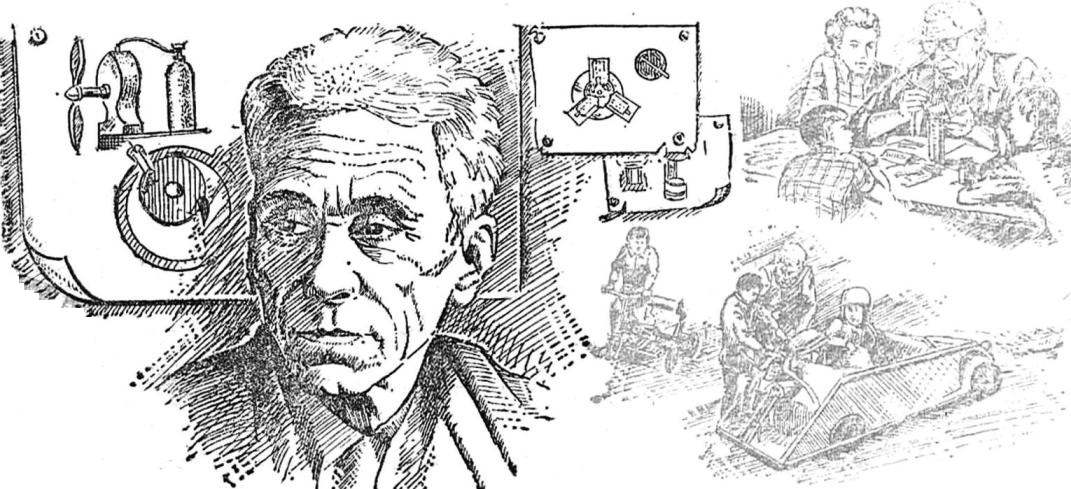 He was 90 years old. For many, this is not only creative, but also a physical limit. But Alexander was embarrassed when it came to the car to take to the editorial Board for a meeting dedicated to his birthday: "Why worry? I would perfectly got on the subway!" Others in his years of talking about health and medications, and Alexander eve was called to talk about his new model of the original engine. Their A. S. Abramov and known to our readers.
Motors are his passion. The same "one, but ardent", carried through life. Where it is not easy to define, because ROS Sasha Abramov in the family of a carpenter. One thing's for sure: it since childhood. Fourteen-year-old boy, he is already trying to build his first engine. But in those days — and this is the beginning of the century! motors still generally a novelty. Not accidentally conceived then the first-born was… steam.
The test stand it was based on an ordinary kitchen stool. And the basis for the design — found in a junk shop a lenticular brass tank. Soldered to it is necessary pipe, tap, other details; mounted on a stool a kerosene stove, perched on top of their facility, arassociati" burner, and I went with friends to wait for produces steam and increasing the pressure. The minutes passed and no effect. And then the young inventor was horrified to notice that oblong tank somehow turned into a ball. Realized that brewing is a blast! To clear Primus and to open relief faucet! However, steam comes out. Clever boy realizes that careless soldering of the overlapped holes. A bucket of cold water manages the same time to relieve the pressure inside the tank. However, after otpevanie of the faucet came out so much steam that the kitchen resembled a bath. Since then, the friends began to refer to it as "Sasha-engine".