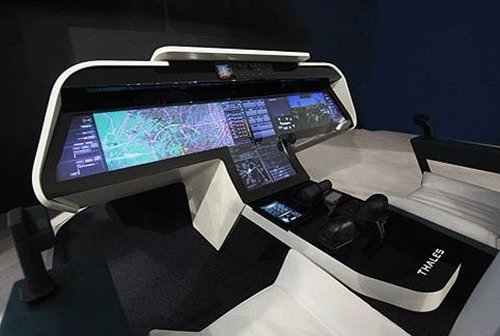 The instrument panel of the aircraft of the future – one big touch screen.
Aircraft cabins of the future in the near future to get rid of many measuring and indicating devices and controls. Of course, they are some of the most important, still remain, but everything else will be placed on one large interactive touch screen, the development of which is now engaged in Thales. Thales, a French aerospace company, on request of the European Commission creates a new screen, in fact, a remote control airplane that pilots can adjust yourself with the purpose of on the screen will display the most-needed information at the right time.
This screen, called ODICIS (One Display for a Cockpit Interactive Solution), to construct the image uses several projection devices based on LEDs. Thanks to the versatility of the modules and unification of the software screen can be made any shape and size, in accordance with the selected type of aircraft on which it is installed.
The head of Thales, Denis bonnet (Denis Bonnet), said in an interview with the publisher of "The Engineer" that the crew will be able sdelete using this screen what can make a computer, or rather, to choose appropriate and convenient display and location information of a different sort on this screen. "In such booths usually are people who in everyday life using high-tech devices such as iPhone, iPad and the like. They are familiar ways of interacting with these devices and we provide them with the opportunity to interact with their working environment exactly the same way."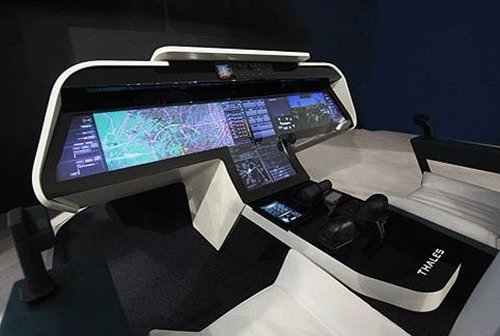 The use of excessive number of projection devices selected in the display makes it less likely complete failure of the device. Even if some of the projectors fails, they areas of the image will be "captured" by the projectors located in the neighborhood. Future models such instrument panels are likely to use projection devices of various types. This will be done to the same to increase reliability of the entire device as a whole.
Like all high-tech devices, this dashboard has its own secret. In this case, the secret lies in the technology of projecting images onto a nearby screen. In this case, the thickness of the entire panel Assembly is only 15 inches. As it is possible to realize in practice, Denis bonnet explained, referring to the know-how and a trade secret of his company.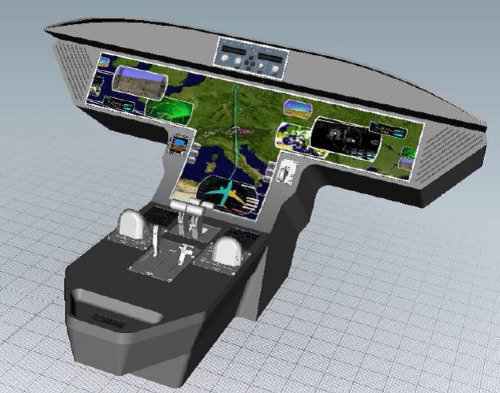 Thales has already created the first prototype of such a panel and its experts believe that the mass production of such panels for various types of civil and military aircraft can be started in five-six years. Most of this time will be spent on extensive testing of the system to ensure that it meets all the safety requirements for aviation and space technology.