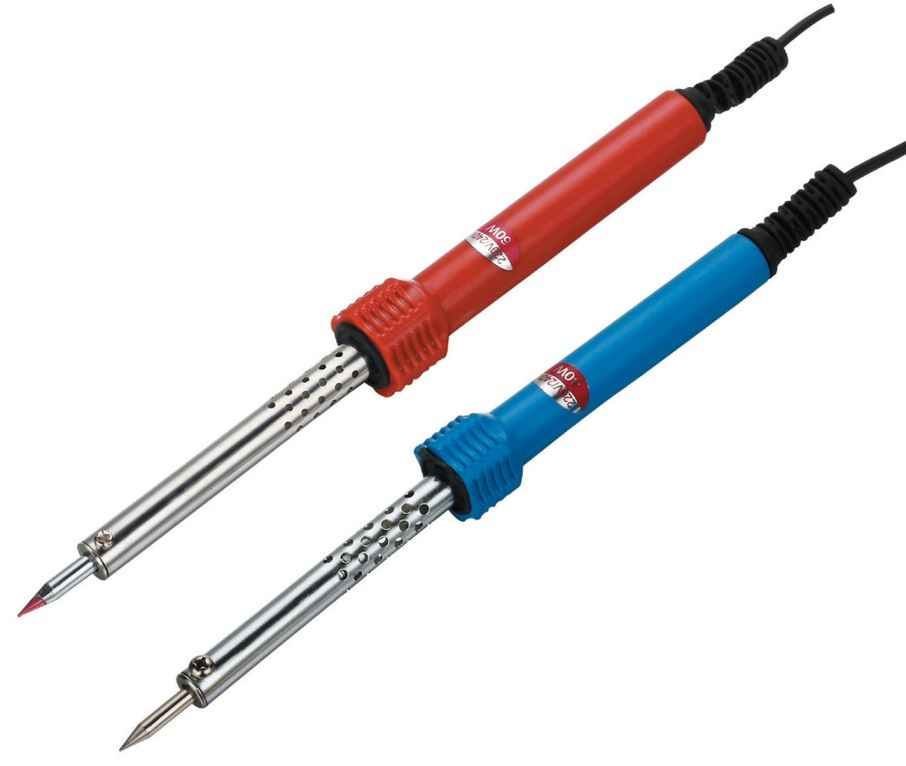 A good soldering iron stand is necessary for the radio Amateurs and all those who deal with soldering. Description of just such a fixture and is offered to attention of readers. The stand can be made at home from readily available materials, with minimal plumbing skills and ordinary tools. It is simple in design and easy to operate. The stand has a special slot for bottles with three types of liquid flux and one with alcohol. In addition, two resealable containers: great for solid rosin and solder, a small – coiled spiral wire of solder (one or two of the Central loop are pulled up straight, and placed vertically so it looks like the column of solder that is easy to take in small amounts at the tip of the iron when soldering printed circuit boards). On the edge of the stand, the wooden deck is the place of tinning wires and insights details.
The elements of the stand located on the base so that the person holding the soldering iron with the right hand, convenient to use solder, rosin core and tinning, and soldering iron tip does not touch the bottles with flux and alcohol (left-handers a similar design to perform better mirror).
The stand can be used with soldering irons with power up to 100 watts; but most of all it is suitable for low-power — 25 — 65W.
Manufacturer start with the selection of necessary materials. Prepare a rectangular dural plate with thickness of 1.5 mm (sizes 210×200 mm — 1 PC., 150×40 mm — 1 PC., 80×40 mm — 2 PCs.) and one hardwood (50x40x5 mm; suitable beech, oak or thin plywood). Then locate the two metal jars with lids — one, e. g., tooth powder (diameter 84 mm), another out of vaseline (diameter 42 mm). You can, of course, but they should be on the perimeter of the bumpers, so they are not sinking into the holes of the stand. As the bottles will fit the washed solvent bubbles under nail Polish, preferably the same type and with the brushes, if the flux — liquid rosin into the alcohol, zinc chloride in glycerine, or phosphoric acid (for the latter, the brush is not needed).