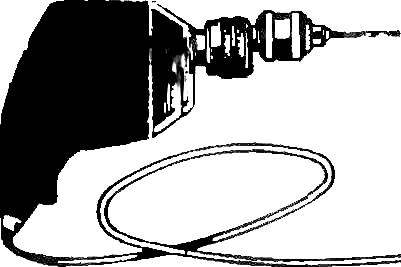 Hams often have to drill into circuit boards of a large number of holes of small diameter. To do this a serial drills is not very convenient — too big size. And slim drill not so easy to squeeze in a larger cartridge.
I came out in the following way: made microelectrodes… dilapidated electric shaver "Kharkiv-15" (suitable and other modifications of this brand, and "Agidel"). Homemade removable boring head set instead of knives.
The head is a single-stage gearbox with two parallel shafts on which are mounted gears with number of teeth 14 and 39 (from electric shavers of the first releases). The input shaft is connected to the motor, and the second with a cartridge of No. 1 factory production.