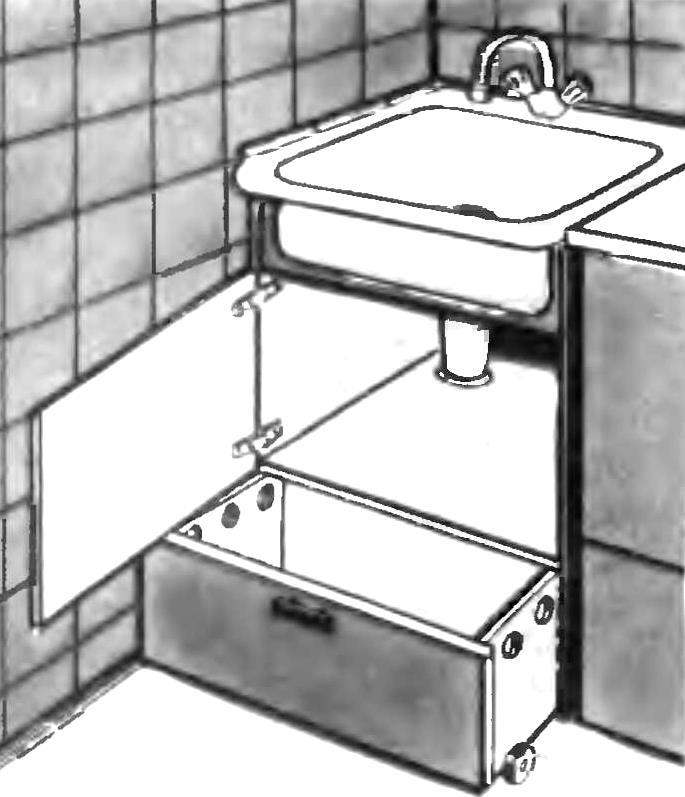 Modern kitchen furniture manufactured by the industry, designed for apartments with improved design where the kitchen area from 8 to 12 m
2
. In a small apartment with kitchen 5 m
2
such headset just does not fit. So you have to furnish it from the individual items or to make furniture on your own.
So did we: substantive picked apart and washing done for yourself. And since in a small room for the device of cabinets and closets almost no space, decided to use the lower part of the sink for storage of vegetables.
The whole structure is assembled from sheets of particle Board (chipboard), laminated plastic, chosen in accordance with the rest of the kitchen furniture.
First make the main frame. It consists of two side walls connected with shelf and partition. The latter serves as a stiffener of the whole structure as the back wall enhancing all of the traditional design, the sink is missing. In one of the side walls and also a shelf to cut the window under the sewer pipe (in the drawings, these openings are not shown, their shape, dimensions and location are chosen by the place). At the top of the side panel connected the front Board having a cutout at the bottom of the sink. To the left side on a special furniture hinge mounted door.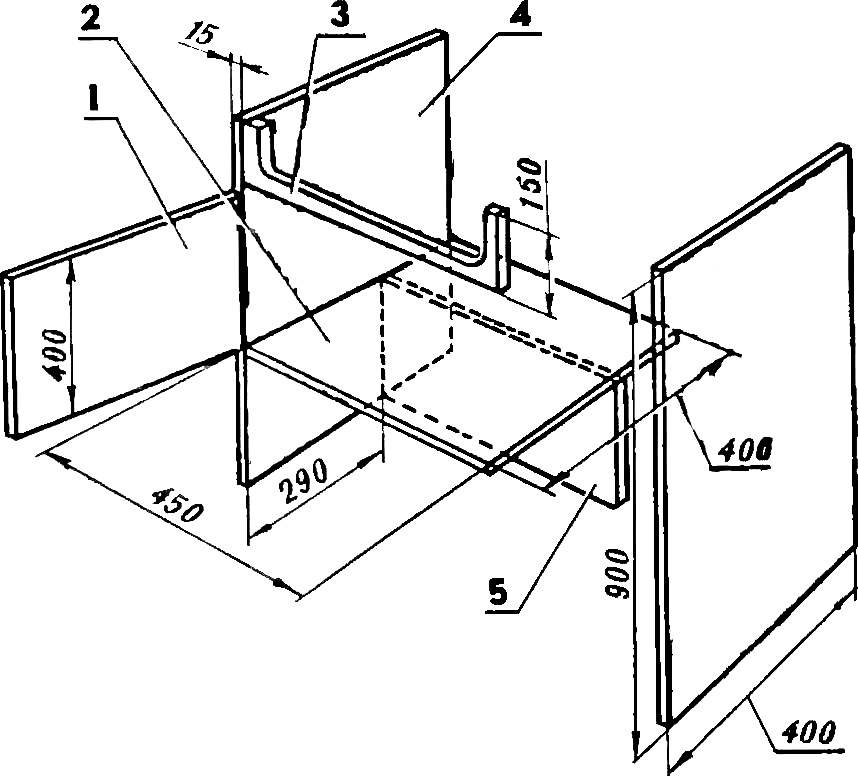 Main frame:
1 — door, 2 — shelf, 3 — the front Board, 4 — side panel 5 — the partition.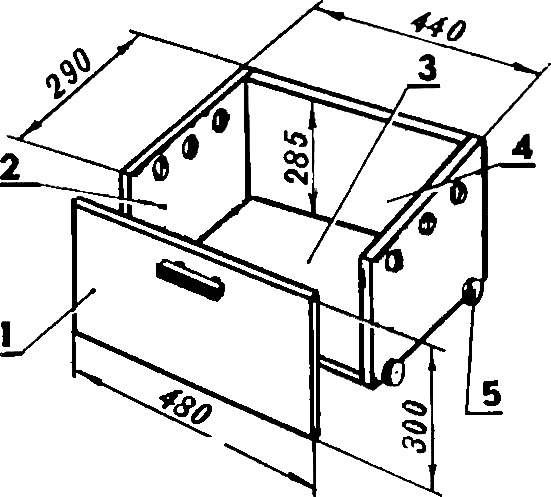 Sliding drawer for vegetables:
1 — front wall 2 — side wall, 3 — bottom, 4 — back, 5 — wheel.