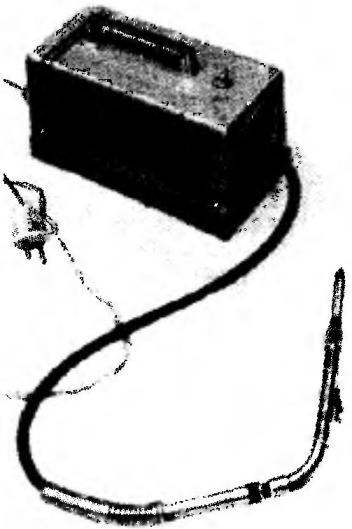 Engraving machine is designed for deep drawing of inscriptions and drawings on metal or plastic. In the machine used flexible shaft with collet BorderStyle from the medical drill. The drive from the electric motor KD-30 UCH power of 60 watts (electric typewriter). The rotation of the motor shaft at a speed of 2700 rpm allows you to do without a reducer.
The frame is made of textolite plate with a thickness of 20 mm. it would be Possible to take a sheet and thinner, but in this case the weight of the frame gives the machine a stable position. Glued the bottom strip of cellular rubber (cushion) dampen vibration.
The motor is rigidly mounted to the plate by screws, for this purpose the motor housing is made threaded holes.
The cable of the flexible shaft is connected to the engine through a steel sleeve which tightly onto his shaft and xed with a screw. At the other end of the coupling is screwed until the tip of the cable of the flexible shaft, and the tip of the shell through the grommet attached to the bracket frame.