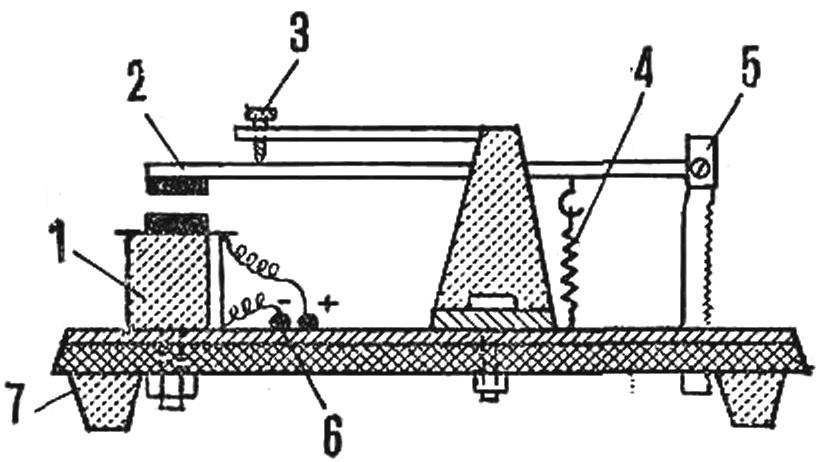 This simple saw can be processed plywood, thin wooden boards, etc. On the basis of the size of 250X150 mm are mounted the following parts: 1 — the solenoid of the screw Ø10 mm, which is wound with insulated copper
wire 0.2 mm (the more turns, the greater the power of the magnet); 2 — anchor made of soft iron (the larger the lever arm, running to the magnet, the more force is transmitted to the blade); 3 — retaining screw for regulating the working stroke of the saw; 4 — spring (for example, from avtokomanda); 5 — blade (a piece of thin blade, inserted into the cutting head and is fixed by screw); 6 — terminal, 7 — feet, of hard rubber or plastic, glued to the base.
Recommend to read
THE FIRST ALL-METAL, THE LAST TRANSPORT
Taking into account the experience of glider landing operations of the allies during the Second world war, the Soviet government also decided to provide for their airborne troops in...
A NEW GENERATION OF GENERALISTS
By the mid 80-ies of XX century, the naval experts of the countries of the West had no doubt that the most advanced class of surface ships in the foreseeable future will remain the...