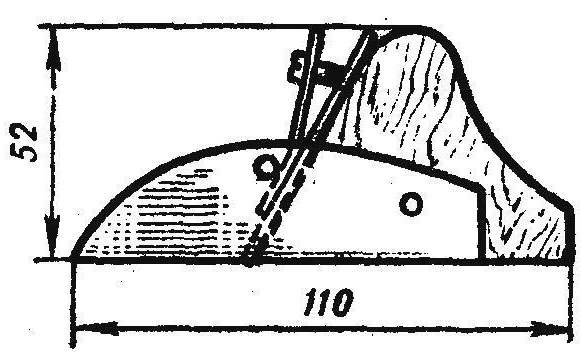 For processing small crafts of wood and plywood a very handy tool may be Rubanchik, which is easy to make yourself.
The housing 1 (see Fig.) cut out of copper or bronze with a thickness of 2 mm sheet steel 1.5 mm thick. it is cut a hole under the blade of the plane and drilled four mounting holes. Clamp for blade 2 and the blade 3 are made of steel with a thickness of 2 mm; in the head of the clamp is drilled a threaded hole under the extractor bolt M4. Wooden handle 4 is cut from pine lumps or boards 32 mm thick and connects to the housing with two screws through the holes of Ø
3 mm or solid pin (in the grip necessary to make a through hole). The second hole in the body of the plane Ø 4 mm suitable for the supporting pin, which may be a nail of suitable thickness.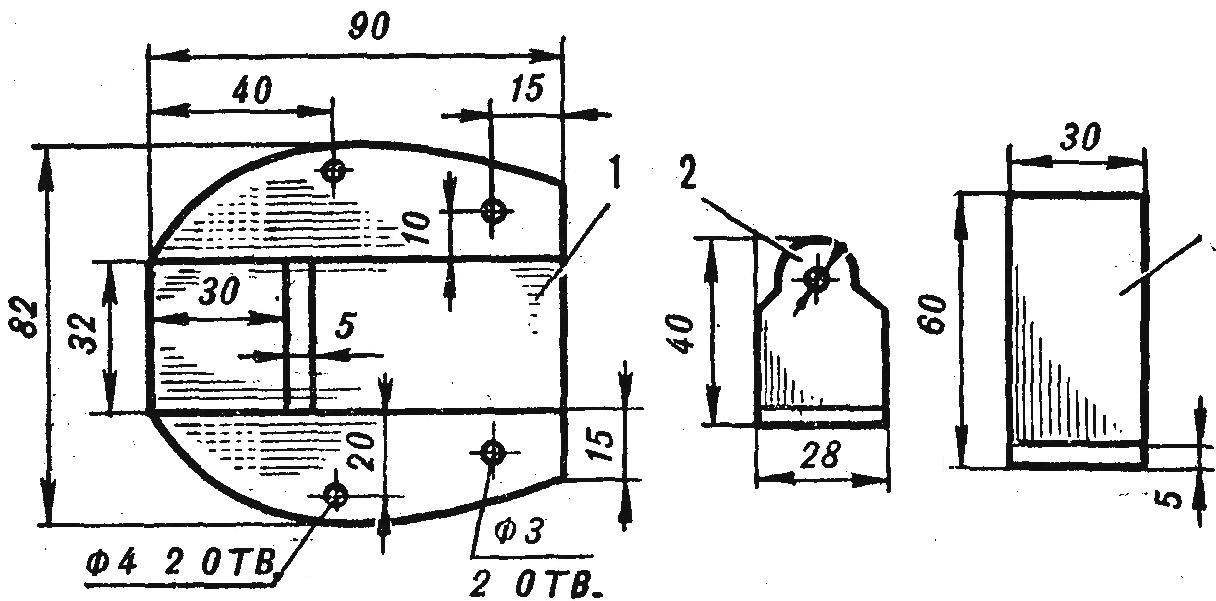 This mini-plane is easily handled, not only edge products, but also a small surface.
M. ZAPRETILA, d. Aleksandrovka Vladimir region
Recommend to read
SNAKE IN THE POCKET
What a pleasure to start the thread right under the clouds even a simple crossing of two strips, covered with tissue paper! But in our time it is available only to inhabitants of rural...
EMERGING OUT OF THE PICTURE
the Table is a working Board which can be raised and fixed on the wall very comfortable. This is usually done by one of the ends of the tabletop is attached to a wall bar on the hinges...