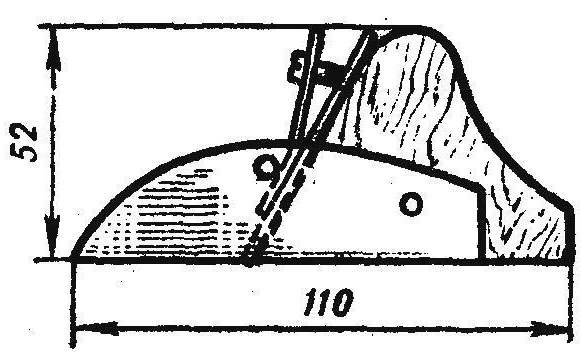 For processing small crafts of wood and plywood a very handy tool may be Rubanchik, which is easy to make yourself.
The housing 1 (see Fig.) cut out of copper or bronze with a thickness of 2 mm sheet steel 1.5 mm thick. it is cut a hole under the blade of the plane and drilled four mounting holes. Clamp for blade 2 and the blade 3 are made of steel with a thickness of 2 mm; in the head of the clamp is drilled a threaded hole under the extractor bolt M4. Wooden handle 4 is cut from pine lumps or boards 32 mm thick and connects to the housing with two screws through the holes of Ø
3 mm or solid pin (in the grip necessary to make a through hole). The second hole in the body of the plane Ø 4 mm suitable for the supporting pin, which may be a nail of suitable thickness.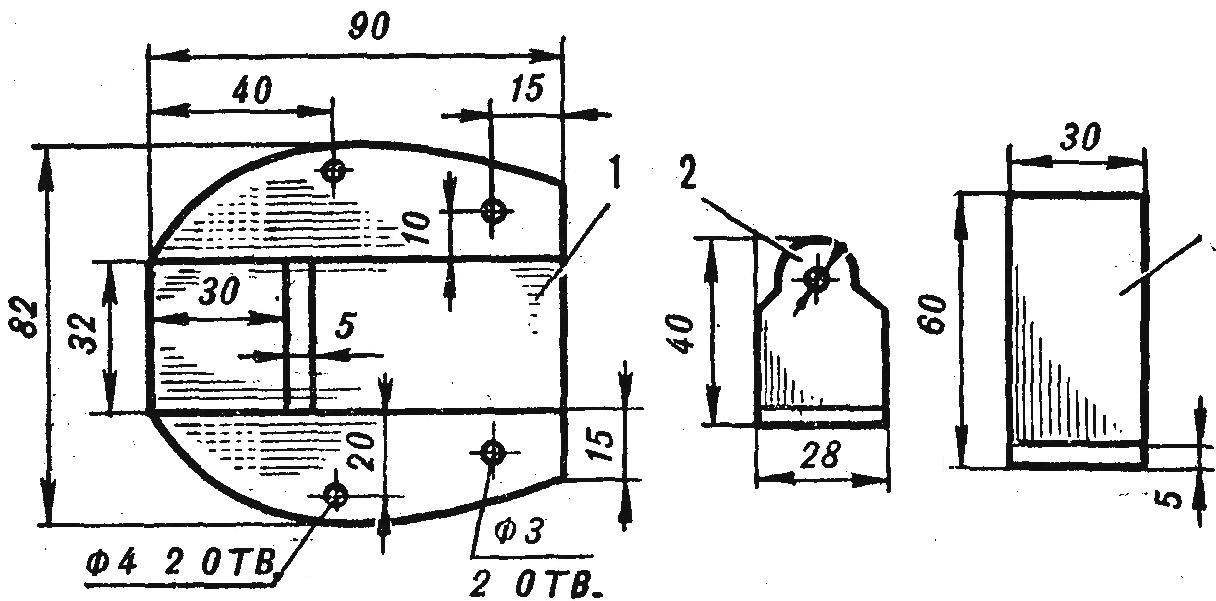 This mini-plane is easily handled, not only edge products, but also a small surface.
M. ZAPRETILA, d. Aleksandrovka Vladimir region
Recommend to read
BENDING MACHINE
When the device watering system for garden plot or in the garden many problems arise when it is necessary to bend a metal tube. Meanwhile. not that hard to assemble a simple machine (see...
NEW SKILLS DRILLS
The tinkerers are offered interesting options for upgrading ordinary electric drill, which introduced its readers the magazine "Practic" (GDR). Due to the small additions, it becomes a...