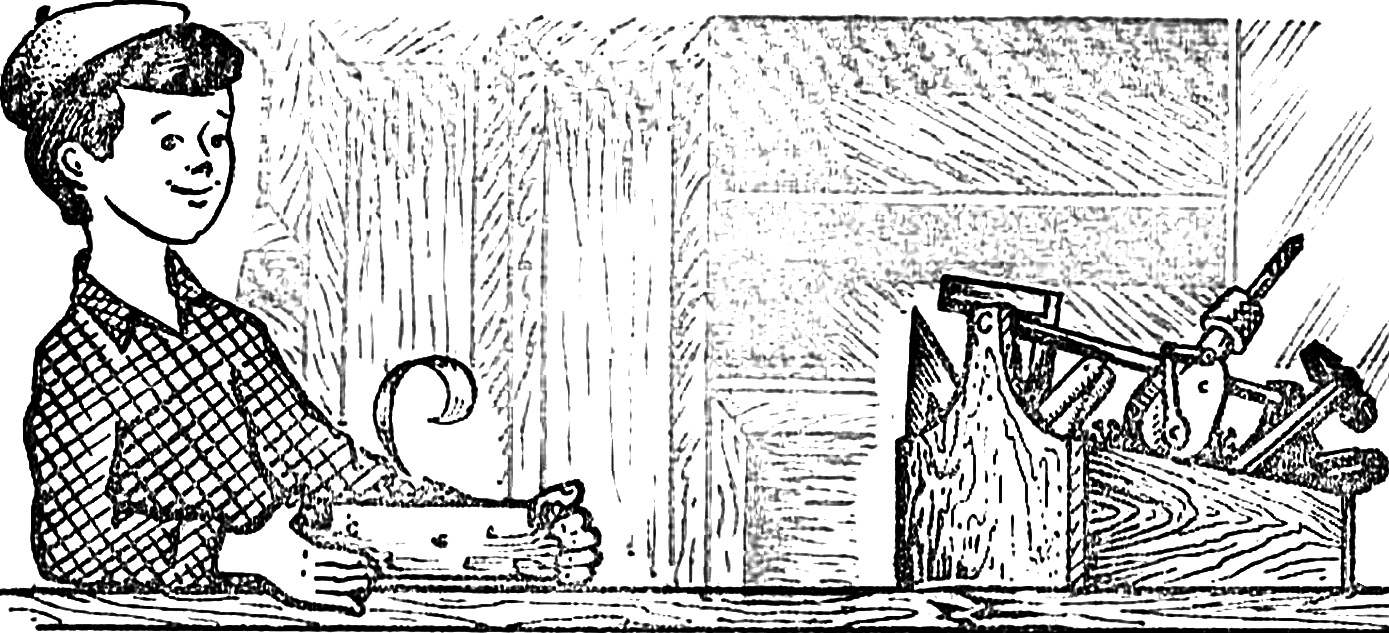 Long write "modelist-Konstruktor" and many find it useful, especially in the section "Club home of the masters". On the advice of the journal made many things for the house and garage.
But I don't just use other people's ideas. Himself design. There is, for example, I have a homemade planer with interchangeable glands, which, I think, could be useful to the house master. The tool is easy to manufacture, and they can perform several operations: planing, to remove the chamfer, to select quarters and, significantly, to choose the grooves of different widths and at different distances from the edge.
Block plane — from wood of firm breeds. It cut notches, seat the bearing plate, a trough under the screw head-lock, and front and rear steps with grooves for bolts fastening strap-limiter.