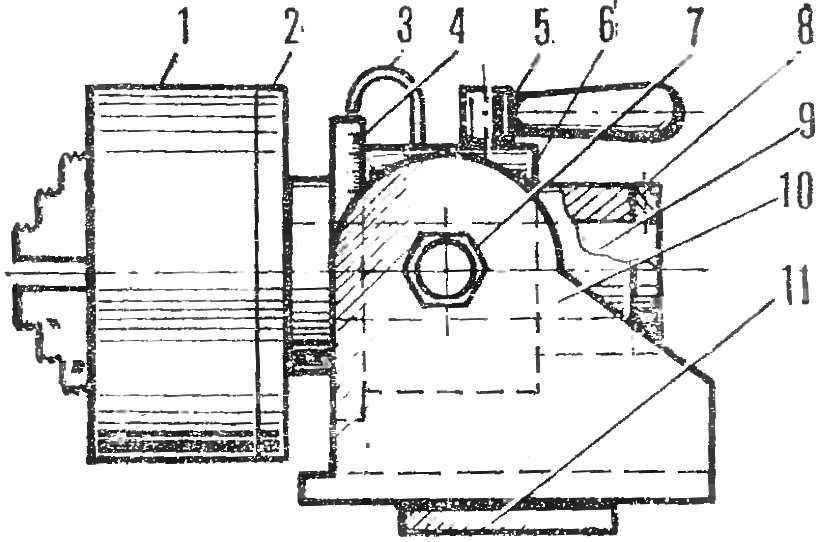 This head is easy to do if your workshop has a lathe and welding machine, Setting it to any milling machine that can handle the head bolts penetrate the splines and spline grooves, cut into the gear teeth and to perform other operations. All items shown in the picture. A few clarifications. The base of the head is made from two steel angled sections with a flange width of 120 mm, welded among themselves. to between cheeks kept the size of 70 mm.
Flange with degree scale has 114,6 mm Ø, it is selected so that each degree of the scale corresponded to 1 mm of the length of its circumference. This allows you to get rid of the markup — you only need to rivet on the circumference of the flange piece of steel ribbon length of 360 mm from the roulette.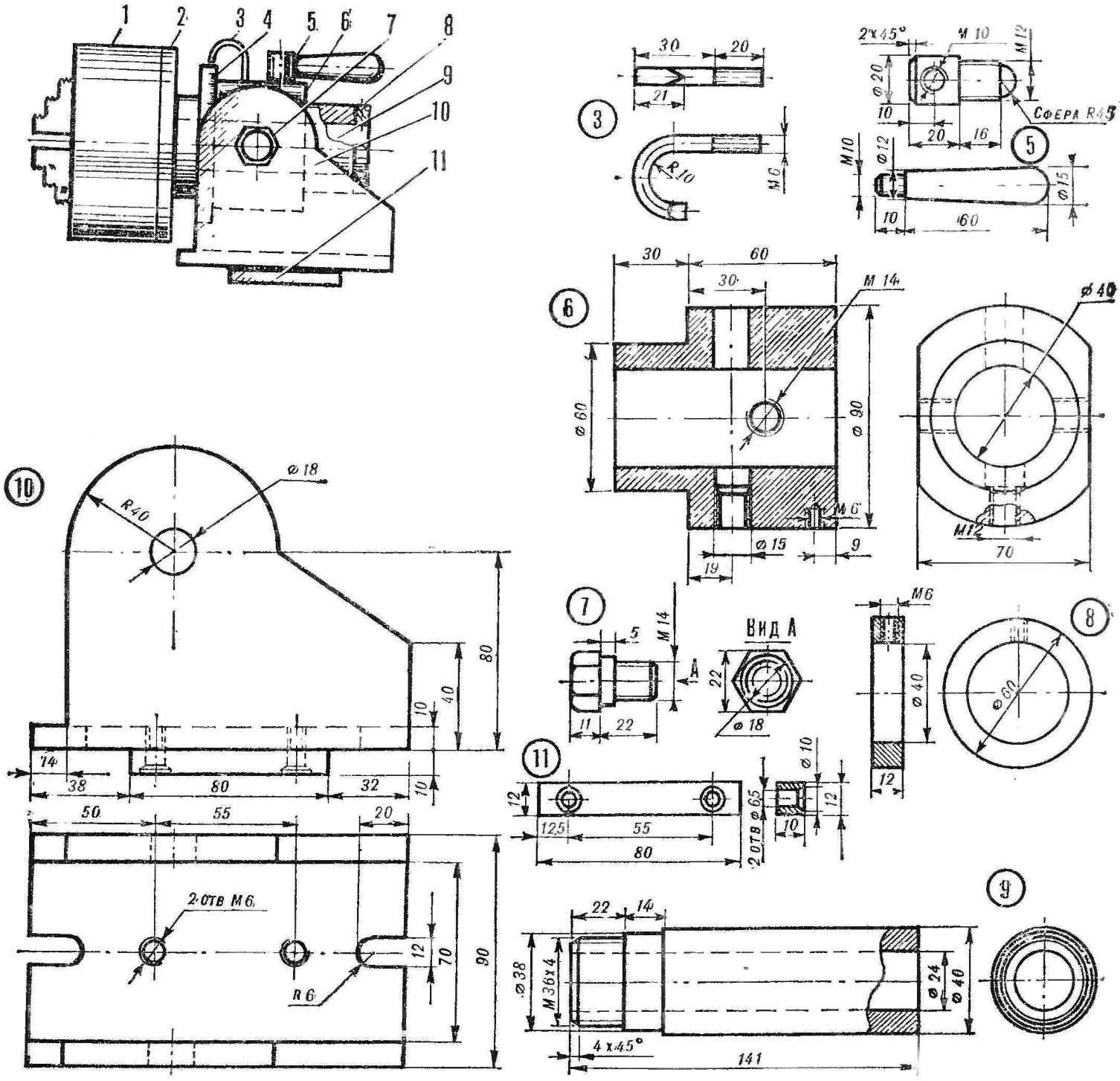 The dividing head:
1 — the cartridge from the machine TVSH-4, 2 — faceplate, 3 — pointer, 4 — dividing disc, 5 — clamping screw with handle, 6 — housing, 7 — bolt, 8 — thrust washer 9 — shaft 10 — front 11 — key.
Chuck dividing head from a lathe TVSH-4. Accordingly, it is the threaded end of the spindle head is adapted to thread into the face plate of the cartridge.
Recommend to read
RIDING A "CALF"
Small farm equipment — a great helper in the garden, at the farm. Those who have the area roomier, and opportunities to make difficult a bigger car, opt for microfracture the most energy...
DRILL WITH RADIATOR
Modern engineering makes high demands on the materials, and they, in turn, to the machining tools. Not by chance all the exhibitions NTTM necessarily demonstrates the new development of...