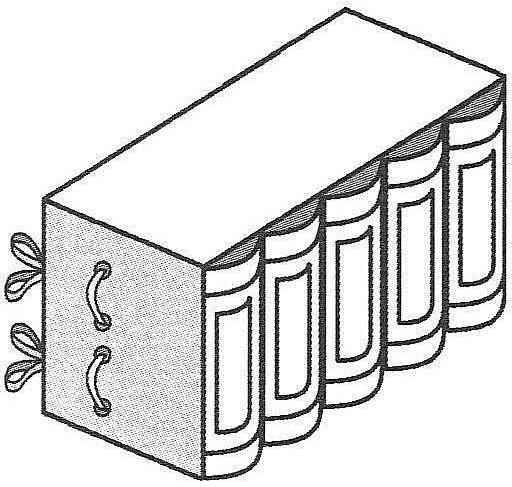 Sooner or later, in the drawers of your Desk, accumulates such a quantity of clippings from Newspapers, magazines, old brochures, notes that it is necessary to decide what to do with them next. There is of course, a radical method – to give it all back in and then put on the bookshelf. But this may not everywhere and not all. There are other, more simple variant: to lay down the clippings in folders with strap and remove the closed part of the Cabinet. Closed because these folders in the apartment don't look very nice. But by putting them there, you lose these materials, which is not always desirable.
Meanwhile there is one more way of keeping journals and scrapbooks, which many probably will find acceptable. We are talking about a special unit folders, which is a folding cardboard box in which to put the magazines, pamphlets or clippings. Put the box on the bookshelf, and she blended in with the rows of books, its front side is made like the book roots.
The sizes of the block folders are selected such that they fit the types of printed information that you collect. They, depending on design, easy to store as whole logs, and a binder, and bales of all kinds of disparate clippings.