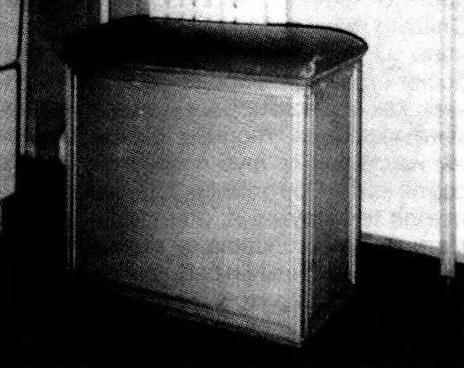 Usually a small supply of potatoes is in the house constantly. Keep it in the cold (which is a large part of the year) in the kitchen: in bag, box or bucket. But such containers, except that is already scarce in our kitchens right now, to put it mildly, the interior is not decorated. I for storing potatoes made a neat voluminous stool with padded seat, which can fit up to three buckets of root crops. Bench simple, and made it a common tool, which is in the building each owner. Materials is also one of those that always have on hand.
The height of the stools is about the same as all standard chairs, stools, about 420 mm. Length (480 mm) and width (220 mm) was determined by the presence of the plastic sheet, which is the rational cutting enough for all the walls of the box-frame. Moreover, pursued another goal — to bench fits between the wall and the table and does not protrude beyond the overall width of the table.
Design stools, in building terminology, Carcassonne. Such an unusual scheme in reality is quite simple, and most importantly — rational from the point of view of manufacturing technology and ensure the durability of the product.