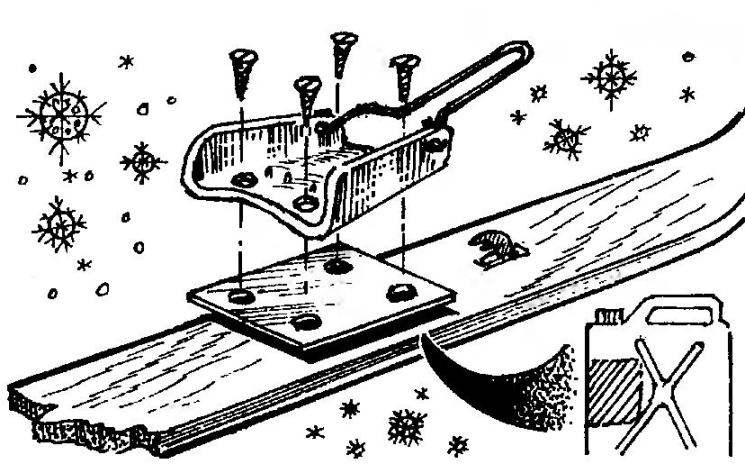 In the simplest ski attachment over time become loose and start to come unscrewed screws. This can be avoided in the following way. Need to cut out of the walls of the plastic canister for motor oil plate to put under the mount and tight again tighten the screws. Because of the dampening properties of such "insoles" they are, as shown, will be kept secure.
M. VOLODARSKY
Recommend to read
JACK WILL HELP THE CARPENTER
Flooring will be much neater and better if, instead of the traditional wedges to use an ordinary car Jack. Under the support leg of the Jack placed bars of appropriate dimensions.   ...
Hello!.. DO YOU HAVE DRILL?
True stories about Vitka-inventor. That day we swam in a rubber boat Vaikinai far. Left behind and the dam, and willow spreading, with lower branches which is so convenient to dive, and...