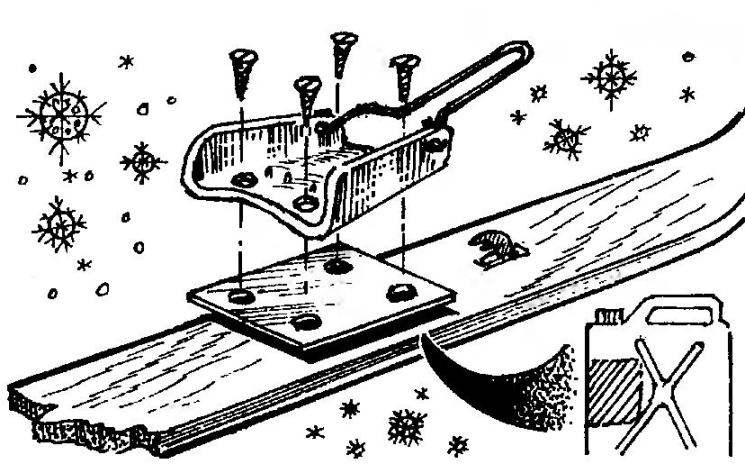 In the simplest ski attachment over time become loose and start to come unscrewed screws. This can be avoided in the following way. Need to cut out of the walls of the plastic canister for motor oil plate to put under the mount and tight again tighten the screws. Because of the dampening properties of such "insoles" they are, as shown, will be kept secure.
M. VOLODARSKY
Recommend to read
COLUMN HEALTH!
Complex sports equipment is necessary today for any home and especially that in which there are children. Ring, rope, rope ladder, horizontal bar and the Swedish wall — all this...
CAR FROM MOSCOW
The Renault Logan sedan of the company "Avtoframos". If in your childhood you received a gift of a real soccer ball or, say, skibord, you will probably understand my feelings when I...