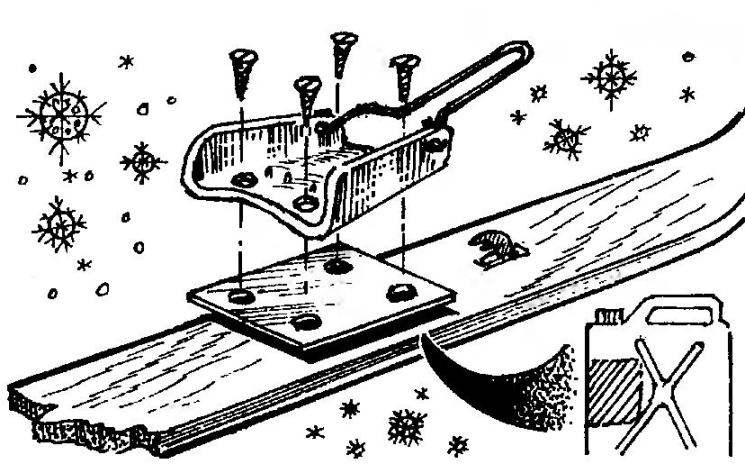 In the simplest ski attachment over time become loose and start to come unscrewed screws. This can be avoided in the following way. Need to cut out of the walls of the plastic canister for motor oil plate to put under the mount and tight again tighten the screws. Because of the dampening properties of such "insoles" they are, as shown, will be kept secure.
M. VOLODARSKY
Recommend to read
THE SWITCH UNDER THE HOOD
Often in the organization of outdoor lighting to install the lighting unit is used near a support of a transmission line (the pole) or other suitable wooden structures. For...
NOT A STOPPER, AND FAUCET
Any canister is closed screw cap or stopper, and means to pour the contents out of it, you will have to Unscrew or remove the tube. With the capacity shown in the picture will not have...