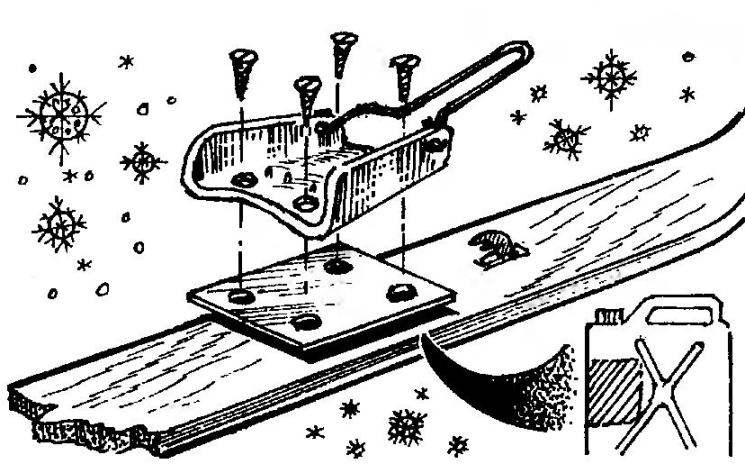 In the simplest ski attachment over time become loose and start to come unscrewed screws. This can be avoided in the following way. Need to cut out of the walls of the plastic canister for motor oil plate to put under the mount and tight again tighten the screws. Because of the dampening properties of such "insoles" they are, as shown, will be kept secure.
M. VOLODARSKY
Recommend to read
BLUE BIRD WITH WHITE WING
The rapid slide on the icy surface of our homemade ice sailing ice boats, feathered wing-sail, in General determined the name of winter boat — "Blue bird". It was built at the Central...
SHIELD FROM RABBITS
Winter in the gardens fruit trees often suffer from cleft raids — slash is not averse to eat their sweet crust. To protect trees can be simple but effective ways-for example by wrapping...