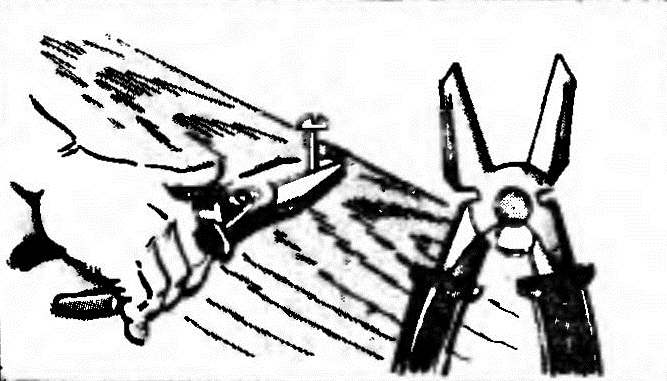 Work with pliers, side cutters or other similar tools will be significantly easier if the plastic knob to insert a spring made of cut steel wire with a length of about 150 mm.
Recommend to read
NOT TO THE BARREL
Interior doors usually do not reach the floor, and it walks on feet draught, and the door slams, especially if the window is open. Cold in this room residing. Glue two of the foam...
TWO PISTONS IN ONE CYLINDER
Our magazine has repeatedly written about the works of children's technical club at HCS Institute of inorganic materials, which for many years was headed by engineer A. S. Abramov. Here...