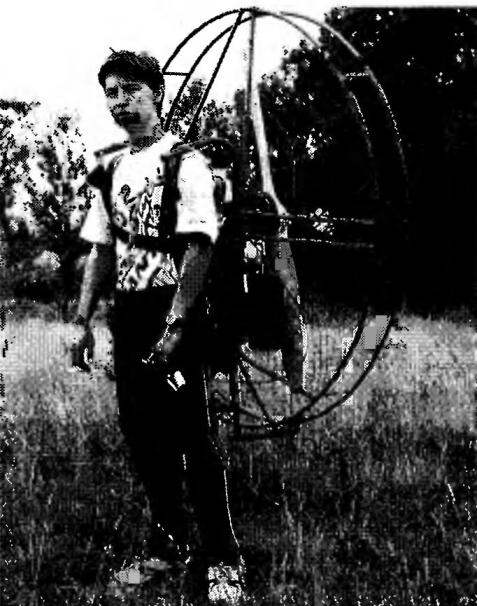 In the late 80-ies of the family of light vehicles with a mechanical drive (from motorcycles and snowmobiles to ALS) enriched by a new species ultralight aircraft, received the official (according to the classification of the FAI) the name of the paraglider. However, in colloquial speech it is often called a paramotor (PM), implying underneath the whole apparatus. The word itself was born out of the brand one of the European firms.
Structurally, the paramotor is a self-contained unit with engine and propeller in a protective enclosure, with built-in fuel system having a device for starting and motor control.
Functionally the same — it's the power plant for the glider, which allows him to fly horizontally more or less flat ground without the use of air flow.