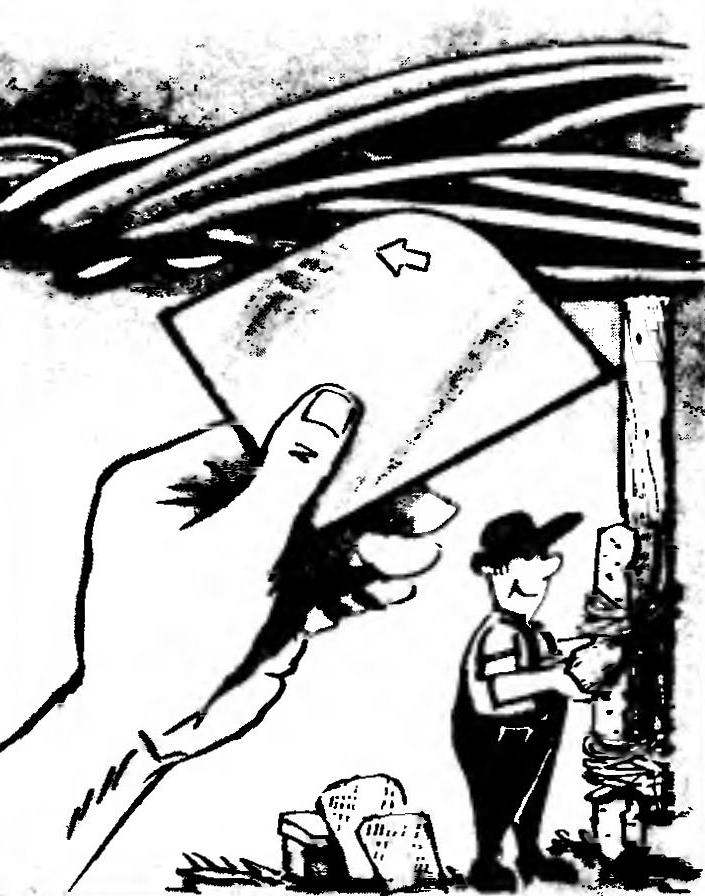 I want to tell you about a rather unusual method, the obtained shaped glass without a glass cutter. Its role is performed by the wire twisting (that are attached to wooden poles buried in the ground concrete column-"stepson").
In the twisting choose a place where the gap between the overlap of wires equal to the thickness of the glass. Further, pressing it to the twist angle, careful motions, up and down to crumble the edge of the glass. Gradually moving glass and crumbling at the edges, you can get a round or clipsnow its shape.
Recommend to read
SMOKE PROTECTION
To ward off mice and other rodents from the cellar and ensure the safety in there products and gifts of nature is possible if to burn there, puchong straw in tightly aakriti Krishna....
NEW LAMP MADE FROM OLD PARTS
Fluorescent lighting is much more economical and durable than conventional incandescent lamps. Especially when equipped with modern fluorescent lamps (LDS) with a cap, which fits easily...