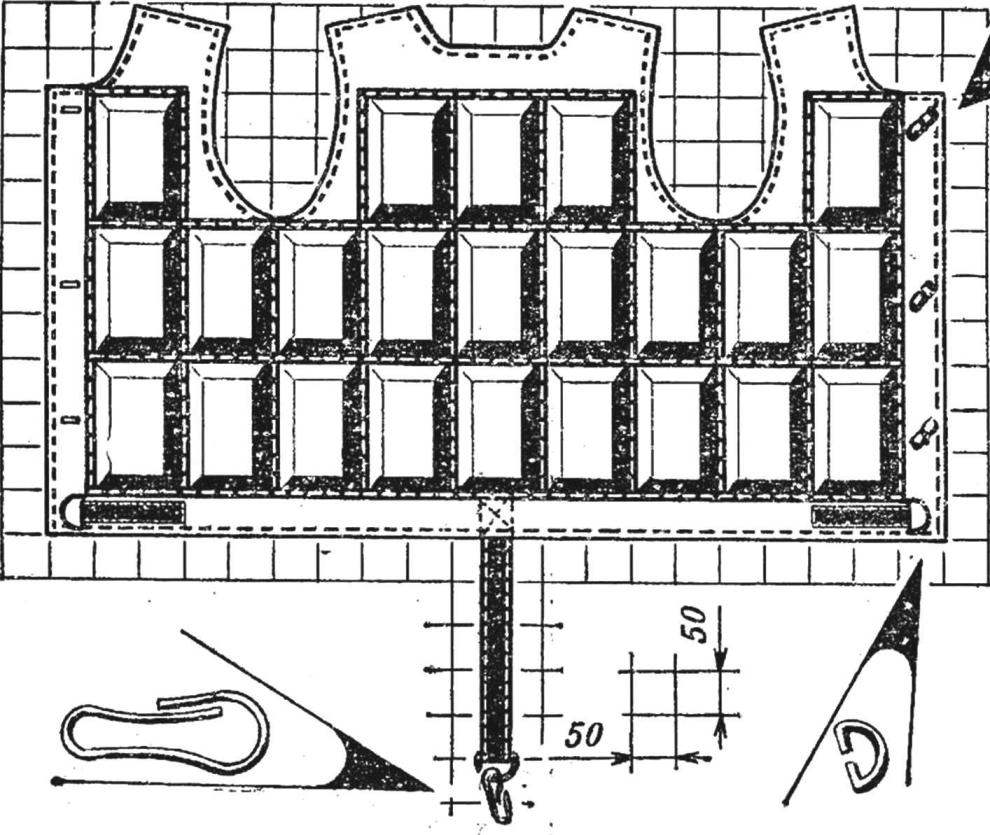 Applied the last stroke of paint on the Board-float; the number sewn to the sail, varnished mast and you start thinking about the first release in the "open sea". But, before you do that, think about your outfit. After all, the very peculiar windsurfer sailboat and, of course, requires special equipment.
To protect yourself in training, you absolutely needed a life jacket. Stitch it's not that hard.
For a life vest should be tight water-repellent fabric (Bologna, nylon, pexeva) and also trimming of the foam, preferably PVC brands. The pattern shown in figure 1, corresponds to the 46-th size.
Fabric consumption at width 0.7 m — 2.2 m On the segment folded in half and chipped the pins are transferred line pattern. Then the matter ostracised on the sewing machine and the bottom seams of the vest are sewn together. Stitched workpiece is turned, on it are marked the vertical lines of the pockets and sewn double seam.
The size of the pockets take the foam cubes they should easily enter the compartments prepared for them. The approximate dimensions of the wedges — 100Х150Х20 mm. After processing (grinding, chamfering) they are two to three times covered with oil paint, since the foam is quite hygroscopic. Laying the bricks in the top row, do cross stitch and start laying the next row.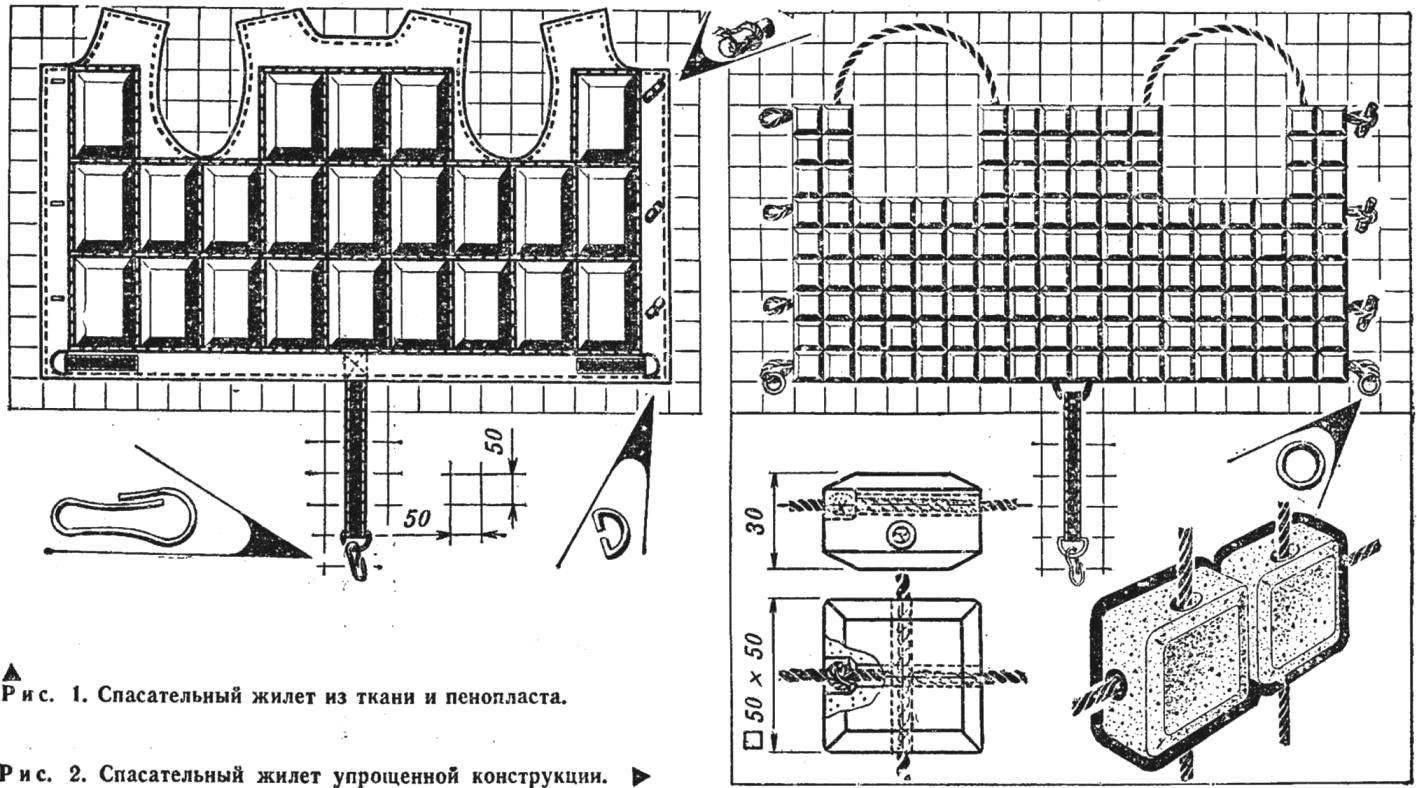 Before zastrochit bottom seam, lay tape on the inside of the dense material. The same tape is desirable to replicate and the sides of the vest. It remains to astrocyte shoulder seams and vest ready.
If you don't want to mess with sewing, you can make the vest of simple design (Fig. 2) foam blocks strung on a nylon rope. In the same way as in the first case, the foam wedges that can be two or three layers of paint, only in this case, the paint should choose a bright current: red, orange, yellow.
Another indispensable item of equipment for Windsurfing, sneakers and wool socks; they are in training, you can damage the legs.
For the warm season this equipment is enough, but if you want to walk on windsurfer and cool weather, will have to get a wetsuit. How to make it, we'll cover in a future issue of the journal.
I. SERGEEV
Recommend to read
"WIND COAT" — THE DREAM OF A SKATER
To race around on skates at a speed of about hundreds of kilometers per hour, it is not necessary to have some special sports data or gigantic physical strength. "Tailor" yourself "wind...
MODULE-SET
I have a Studio apartment, and like many with the same conditions I was faced with a difficult problem of rational furnishing his modest living space. To have individual items, for...