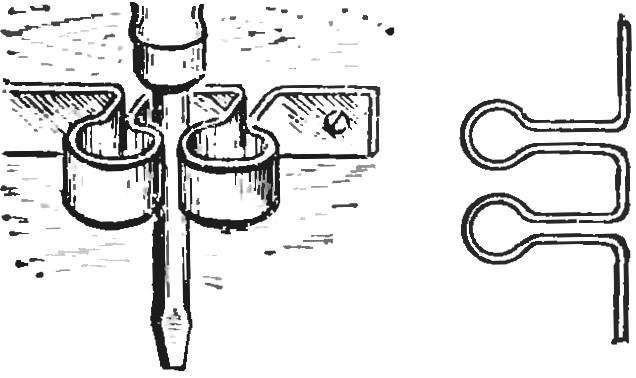 Every good master has his way of placing the tool. I think readers may be interested here is a version of the wall storage of the metal strip, for example, edging, containers. By bending it, as shown, and attached and the wall, get soft clamps to firmly grip the tool: screwdrivers, chisels, files, pliers, hammers.
Recommend to read
Insurance for drill
Drill chuck, in particular manual, is not always able to keep the drill from turning when machining hard metals or release of the cutting edges of metal. It solves the problem of the...
THE INSTRUMENTAL IMPROVISATION
Every GameSpy master keeps his tools in different ways. Most often just keep them in an old suitcase or a crate of parcels in a closet or in the attic, folded haphazardly. Here is a...