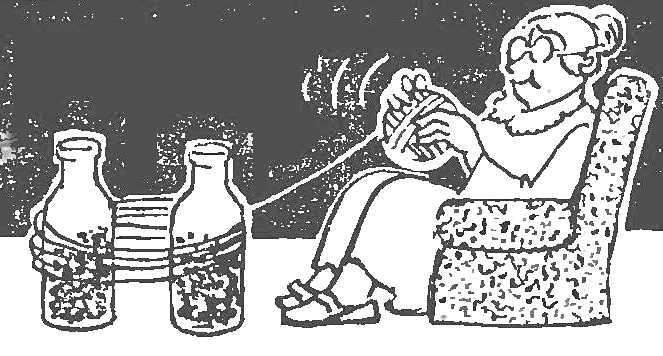 The picture is not changing over the centuries: two sitting opposite each other, in the hands of one — tangle with pregen, at arm's length other — carefully straightened coil. Is it possible to exclude one of them, well, at least one who holds a skein of yarn? It is possible, and tools exist for this. But they are quite complex and those who are engaged in winding yarn occasionally, to spend time making them useless. I invite you to learn from my experience. Take two milk bottles and fill them with river sand for stability. Then put next to, put on both the straightened coil, open the bottle, gently pulling the thread… now sit down and wrap the coil.
N. OZEROV, Kharkov
Recommend to read
THE PAD FROM "COCA-COLA"
For those who have a family has small children, especially those under the age of fifteen years do not need to explain how they are curious in the knowledge of their surrounding...
ELECTRIC CAR BATTERIES
You can make a simple model of the electric vehicle that will run on batteries. This will require: microelectrochemical PD-12A, flat battery, 4.5 V, two coils of No. 10 without thread,...