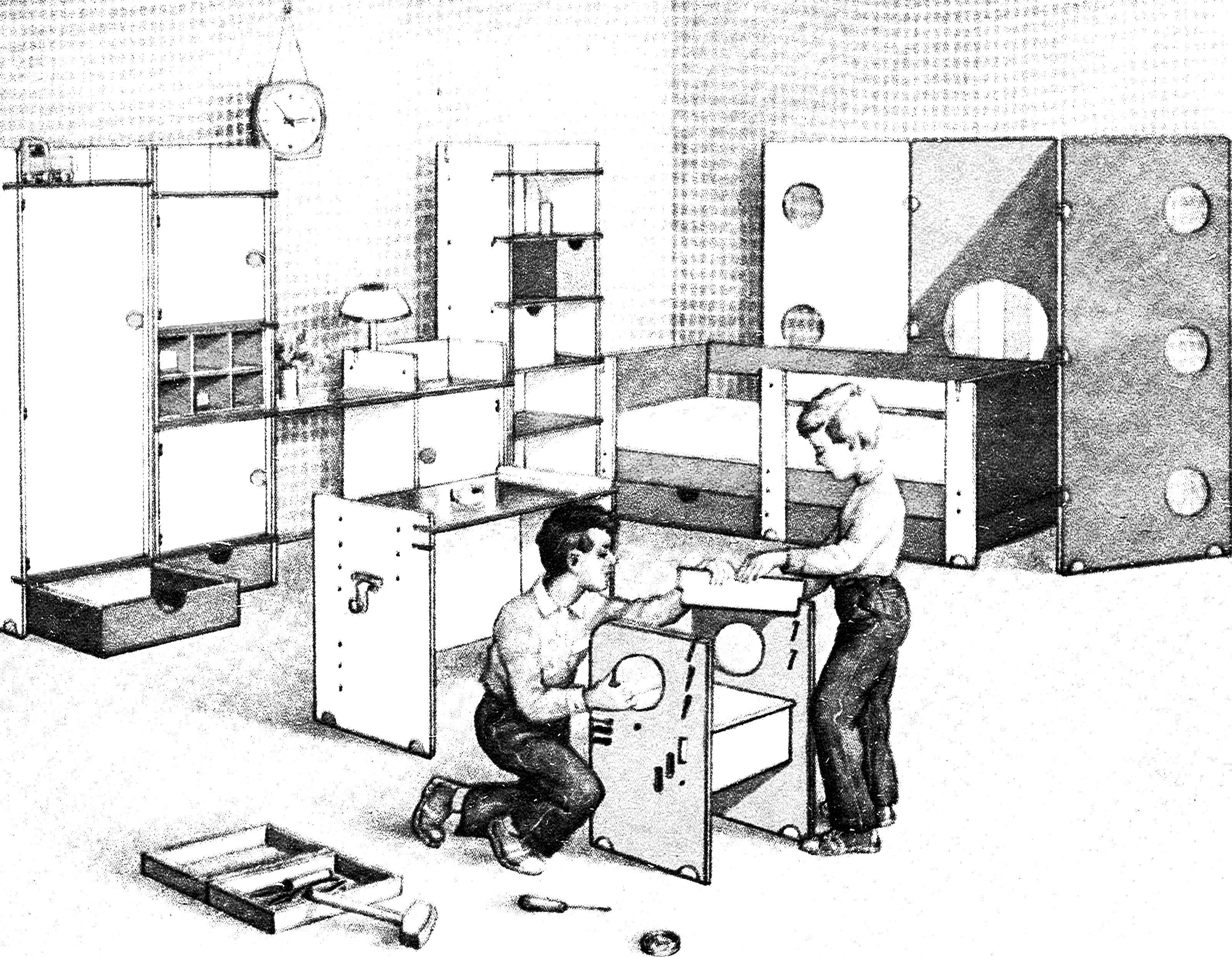 The baby's room is a multifunctional room: there should be a place to practice, and sitting area, and free space for the game. Also needed containers for clothing and toys, shelves for books… in short, the whole set.
Here we offer house masters to produce a comprehensive set of "harlequin" — set of decorative elements of the game, from which children can assemble the furniture themselves.
Thanks to modern forms and the spectral color of objects children will look elegant and fun.
Aesthetic education begins in early childhood. Comprehending the diversity of the world through surrounding objects, the child becomes familiar with proportions, materials, forms and color. If from an early age to instill the concept of beauty, composition, harmony, and later, enlisting in life, people will try to decorate it — in the best sense of the word.