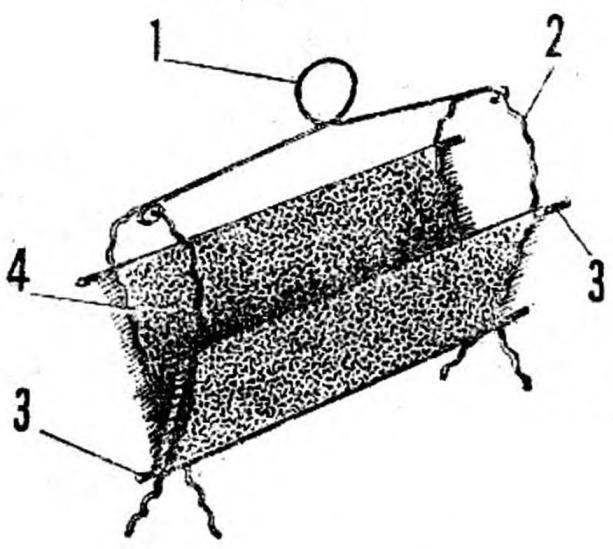 MATERIAL:
metal rod Ø 6 mm, matting or Mat, a thin soft wire, lacquer furniture, small for metal.
TOOL: hacksaw, file, sandpaper, scissors, meter, brush, hammer, vise.
MANUFACTURER. Of a rod with a length of about 820 mm vygeboom detail 1: first, using a hammer and vise end "hooks" to bond with the workpiece 2, and then on any handy blank (round the block a little pipe of suitable diameter) — the ring-pen.
In the same way receive the items 2, performing the role of racks. The last processing, part 3 — the straight cut rod with a length of 520 mm (required three pieces).