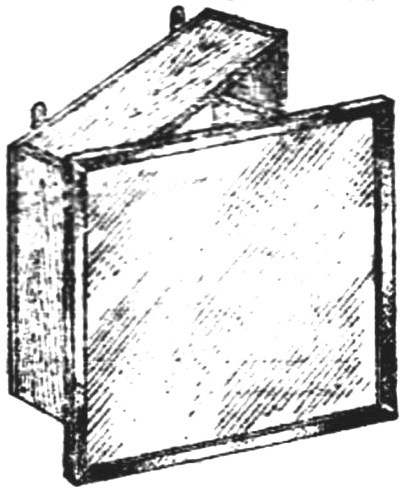 Shelf I made for my bathroom, not much different from many similar, but due to some features of its design creates the impression that the shelves in the bathroom as it does not exist. The secret is that the size of the mirrored doors is slightly larger than the dimensions of the locker.
He is going to a plastic coated chipboards thickness of 15–18 mm and a width of about 100 mm. overall dimensions are selected in accordance with the amount used for storing items, in particular, my locker has dimensions 500X700 mm. Assembly — five millimeter bolts and nuts (see Fig.)
The ends of the walls are puttied and painted the color of the plastic facing. The rear wall is closed up with a sheet of lacquered plywood or hardboard painted with enamel.
The cupboard door-shelf is a lightweight frame, assembled of wooden slats "vpoldereva". The inner side it is covered with a plastic sheet or hardboard, and the external mirror is fixed. It is fixed on the frame dural corners, one side of which shall be equal to 5 mm, and the width of the other — no less than the total thickness of the mirror and door.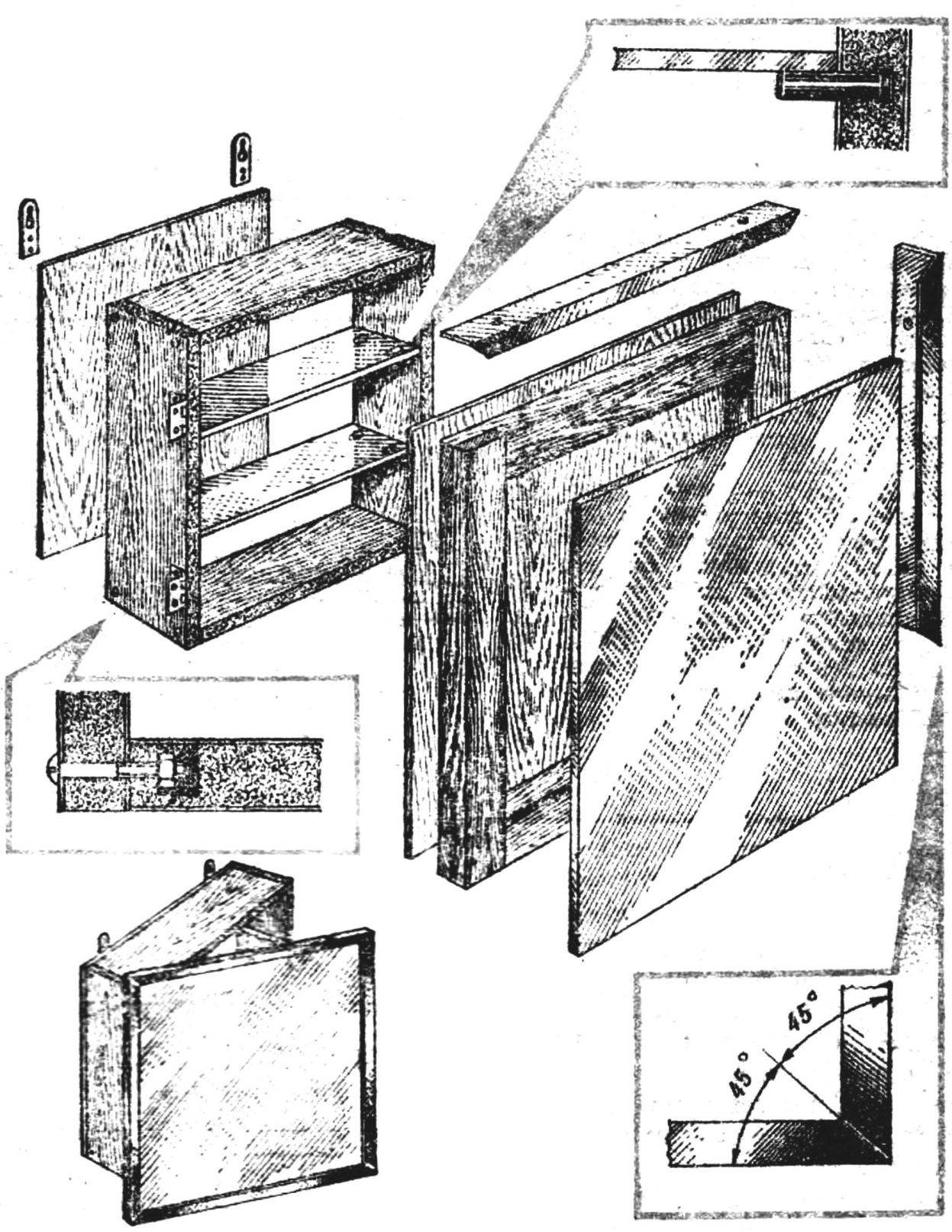 Hinges for the doors use standard. Inner shelf — glass thickness 4-5 mm; they are installed on the protruding from the walls of the locker screws, which stretched rubber or vinyl chloride tube.
For locking the door in closed position, use one or two magnetic latches.
Yu MOONIES, engineer
Recommend to read
THE KEYS WON'T SINK
Boats or motor boats, leave laid up in collective or individual pier, usually have a mooring cable or chain with lock. So, we have to use and the keys are not without risk to drop them...
LUCKY THE DRAGONFLY
The first USSR championship flying micro models. It was held in 1990 at the Palace of sports "Dynamo" (room category III, altitude up to 30 m), but due to the lack of advertising and...