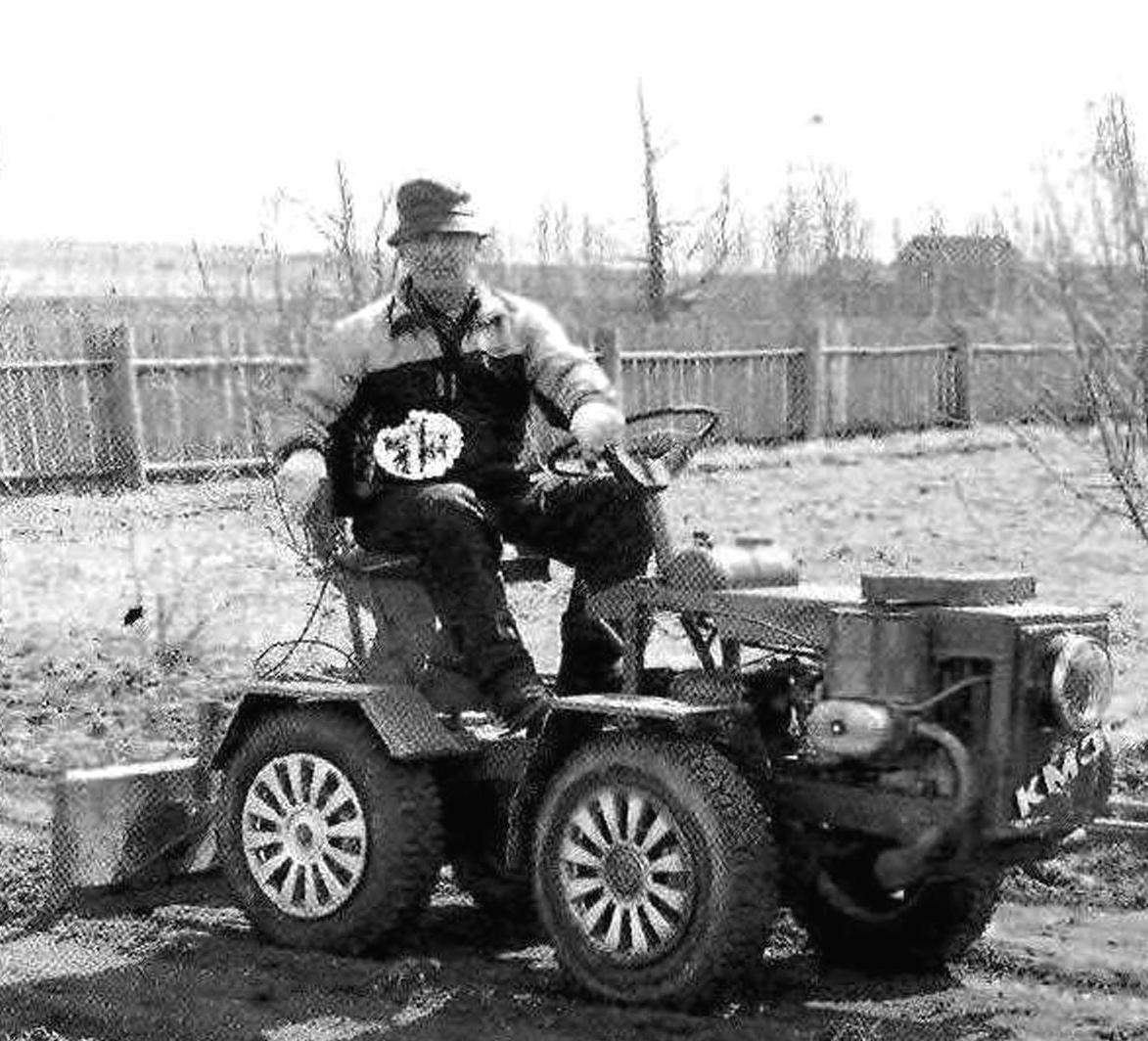 A mini-tractor, which is presented to the readers of the journal "modelist-Konstruktor", is the third built by me. His frame is "broken", consists of two articulated half-frames, as in the heavy tractor T-150. A node of articulation serves as a node (or mechanism) of rotation. A used engine from a motorcycle "Ural", equipped with a system of forced air cooling. Both bridges are leading. Bridges and axles (shortened) with the wheels from the car "Moskvich-412" as, however, the drivetrain (gearbox, propeller and main gear). From him and steering. Even in the transmission as dual applied reduction ratio (1:4) chain transmission. A small sprocket mounted on the secondary shaft gearbox, and large — on the propeller shaft. Mini tractor has dimensions of (length x width) 2×0,9 m. Used in the processing of land transport cargo on the trailer, towing a horse-drawn mowers and rakes for hay, snow-hung, rear dozer blade, etc.
V. SHISHKIN, PGT Kil'mez', Kirov.
Recommend to read
SCOOTER? NO, THE MOWER!
My car is really similar to a scooter, because her front end and engine (except for the cylinder 8 of PD) — from the "Vyatka". All other components and parts taken from motorcycles and...
MULTIFUNCTIONAL COMBI
Tractor I built out of assemblies, mechanisms and components of decommissioned automotive and agricultural equipment. The D20 engine, diesel, power of 20 HP transmission—four-speed, the...